Boston, MA Lawyer Listings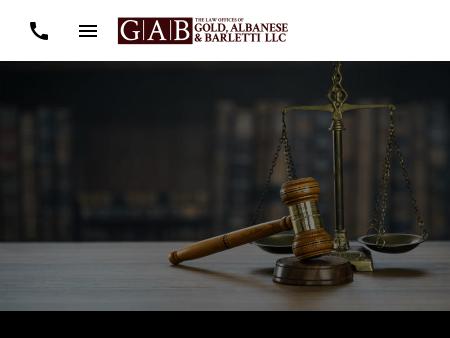 122.
Koufman & Frederick, L.L.P.
Salem Divorce Attorney | Boston Property Division Lawyer | Massachusetts Child Custody Law Firm
Contact the Salem and Boston divorce lawyers at Koufman & Frederick, LLP, for a consultation. For child custody and support matters, call 978-745-2212.
2 Park Plaza
Suite 312
Boston
,
MA
02116
http://www.divorcema.com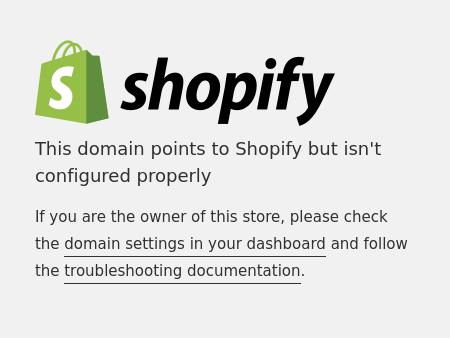 123.
Sean T. Sullivan, Attorney At Law
Northampton Divorce Attorney | Amherst Divorce Lawyer | Greenfield MA Attorney
Contact attorney Sean Sullivan in Northampton, Massachusetts, at 413-341-1517 to discuss your family law or real estate closing matter with a skilled lawyer.
53 Gothic Street
Northampton
,
MA
01060-3047
http://www.seantsullivan.com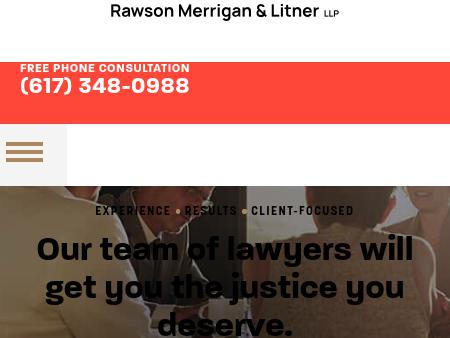 125.
Rawson, Merrigan, & Litner, LLP
Boston MA Personal Injury Lawyer | Greenfield Car Accident Attorney | Suffolk County Wrongful Death
Experienced Boston area personal injury attorneys. Rawson Merrigan & Litner, LLP in Boston. Call 617-348-0988 for a free consultation.
393 Main Street
Greenfield
,
MA
01301
http://www.rml-lawyers.com

126.
Find a Local Attorney
Alfred P. Chamberland, Attorney Legal Aid | Easthampton, MA | Northampton | Amherst | Greenfiel
Make sure your rights are protected with high-quality legal services from Alfred P. Chamberland and his team. Call 413-529-0404.
5 Arthur St
Easthampton
,
MA
01027
http://www.attychamberland.com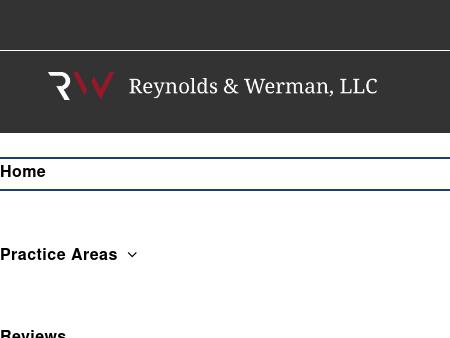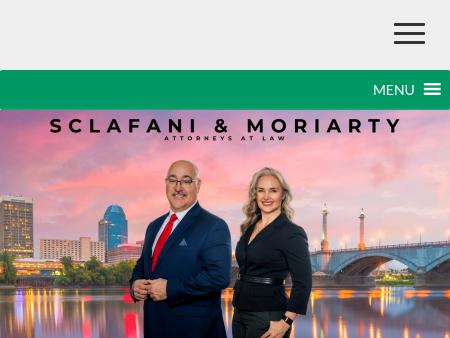 131.
Law Office of Bruce Patryn
Law Office of Bruce J. Patryn - Criminal Defense Lawyer | Springfield, MA | Amherst, Westfield MA
FREE consultation. Former district attorney. Serving Hampden and Hampshire Counties. Criminal cases. Motor-vehicle offenses. Restraining orders. 413-746-6834.
21 Stockbridge St
Springfield
,
MA
01103
http://www.patrynlaw.com 132.
Law Office of John P. McKenna, P.C.
Springfield Injury Lawyer | Amherst Criminal Defense Attorney | Immigration Lawyer
Attorney John P. McKenna protects your rights and supports your goals in Western Massachusetts. Call today for a consultation. 413-241-7842.
1391 Main Street
Suite 1006
Springfield
,
MA
01103
http://www.mckennapc.com

133.
Claudette-Jean Girard, Attorney at Law
Springfield MA Family Law Lawyer | Western Massachusetts Special Education Lawyer | Northampton Divo
Springfield family law attorney Claudette-Jean Girard handles divorce, custody, education law and special needs law in western Massachusetts. Call today.
1380 Main Street
Suite 302
Springfield
,
MA
01103
http://www.familyneedslaw.com

134.
Donovan & O'Connor, LLP
Pittsfield MA Personal Injury Attorney | Medical Malpractice and Workers Compensation
Contact a Springfield personal injury lawyer at Donovan & O'Connor, LLP. Call 413-358-4652 to schedule a free initial consultation.
1331 Main Street
Springfield
,
MA
01103
http://www.docattypi.com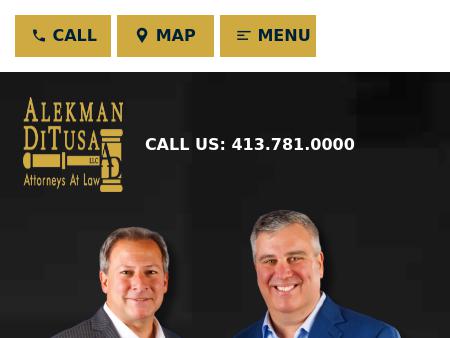 135.
Alekman DiTusa, LLC
Springfield Personal Injury Attorney | Massachusetts Accident Lawyer | Hampden County Wrongful Death
Alekman DiTusa, LLC, a Springfield, Massachusetts, personal injury and criminal defense law firm, is known for results & caring service. 413-781-0000.
1550 Main Street
Suite 401
Springfield
,
MA
01103
http://www.alekmanlaw.com
Boston, MA Lawyer Listings