Boston, MA Employment Law-Employer Lawyers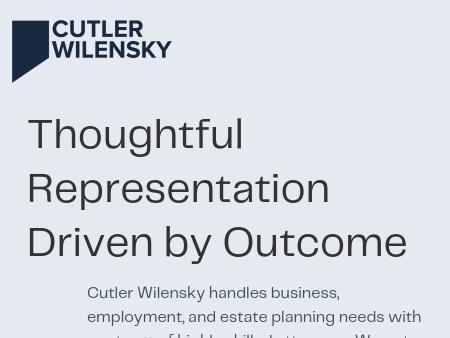 1.
Cutler & Wilensky LLP
Cutler Legal
Need a corporate business lawyer in Boston or wrongful termination lawyer in Boston? CUTLER P.C. specializes in several different practice areas including employment law and labor law, china practice, and business law both in Boston and California.
10 Milk Street
Suite 720
Boston
,
MA
02108
http://www.cutlerlegal.com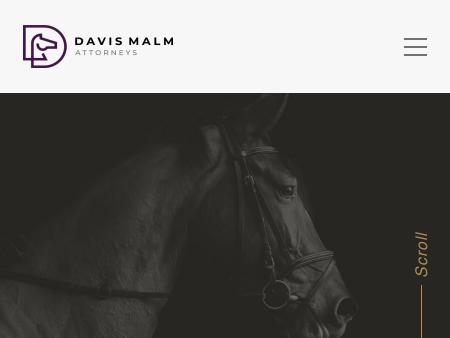 2.
Davis, Malm & D'Agostine, P.C.
Davis, Malm & D'Agostine P.C. Attorneys at Law - A Full-Service Boston Law Firm | Homepage
Full-service law firm in Boston, MA offering a broad range of legal services in the areas of corporate law, employment law, environmental law, bankruptcy law, real estate law, litigation, compensation and benefits, and trusts and estate planning.
One Boston Place
Boston
,
MA
02108
http://www.davismalm.com

3.
The Wagner Law Group
ERISA, Employment Lawyers, Labor Lawyers, Corporate Law | Wagner Law Group
One of the largest ERISA Law practices in the U.S. Offices in Boston, San Francisco and Miami area. Providing sophisticated legal solutions in ERISA, Employment Law, Welfare Benefits Plan, Estate Planning, Corporate Law, Litigation and Real Estate.
99 Summer Street
13th floor
Boston
,
MA
02110
http://www.wagnerlawgroup.com

4.
Gilman, McLaughlin & Hanrahan, LLP
Boston Business Law Attorneys | Massachusetts Real Estate Lawyers | Construction Law Firm
Other firms have cases. We have clients. Call 617-580-3180 to schedule a consultation with an attorney at Gilman, McLaughlin & Hanrahan, LLP, in Boston.
101 Merrimac Street
Suite 810
P.O. Box 9601
Boston
,
MA
02114
http://www.gilmac.com

5.
Regan & Kiely LLP
Boston Maritime Attorney MA | Admiralty Defense Lawyer | Cambridge New England Suffolk County Massac
For strong, effective, experienced legal counsel in matters of insurance defense and admiralty and maritime law for New England companies, contact the attorneys at Regan & Kiely LLP. Regan & Kiely LLP 88 Black Falcon Avenue Suite 330 Boston, MA, 02210
88 Black Falcon Avenue
Suite 330
Boston
,
MA
02210
http://www.regankiely.com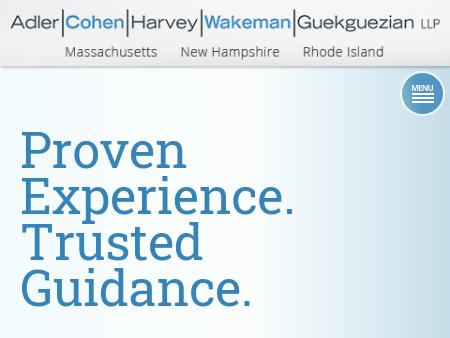 7.
Jager Smith P.C.
Jager Smith P.C. | Attorneys | Boston | New York
Founded in 1978, Jager Smith serves the diverse legal needs of a sophisticated individual and corporate client base throughout the Commonwealth of Massachusetts, the State of New York and the United States.
One Financial Center
Boston
,
MA
02111
http://www.jagersmith.com

8.
Levin and Levin, LLP
Quincy Massachusetts Real Estate Lawyer | Braintree Corporate Business Law Attorney | Weymouth Forec
Quincy, Massachusetts, attorneys of Levin and Levin, LLP practice nearly every area of law: business, real estate. Free consultation: 617.471.5700.
875 Southern Artery
Quincy
,
MA
02169
http://www.levinandlevin.com

9.
Goldstein and Feuer
Law Firm Goldstein & Feuer Attorneys Cambridge Massachusetts Administrative Law Lawyers
The office of Goldstein and Feuer located in Cambridge Massachusetts practicing in Privacy Rights Landlord Tenant Law Non-Profit Organizations/Federal Tax Exemption Business Organizations Consumer Protection Lemon Law Employment Law Employee Custody, Visitation & Child Support Divorce & Family Law Personal Injury Plaintiff Employment Discrimination Business Contracts & Leasing Estate Planning & administration Litigation & Appeals Real Estate Law Wills & Trusts Contracts Administrative Hearings Toxic Torts
Suite 702
678 Massachusetts Avenue
Cambridge
,
MA
02139
http://www.goldsteinandfeuer.com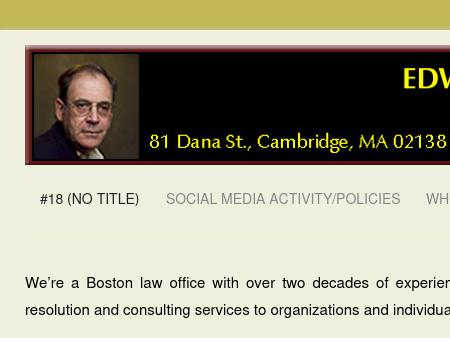 11.
Scott C. Gladstone, Attorney at Law
Newton Business Attorney | Boston Land Use Lawyer | Construction Lawyer
Free consultation. Call 617-730-4525. If you are involved in a business or construction dispute, contact a Chestnut Hill attorney today.
1244 Boylston Street
Suite 200
Chestnut Hill
,
MA
02467
http://www.sgladstonelaw.com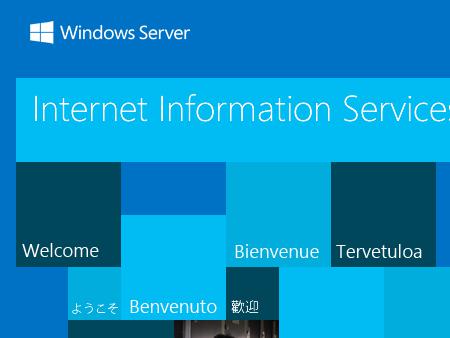 12.
Percy Law Group
Family Law Attorneys Taunton | Fall River Workers' Comp Lawyers
Call Percy Law Group, PC, at 800-708-6240 to talk to a Taunton attorney about your personal or business legal issues.
450 Granite Avenue
Milton
,
MA
02186
http://www.ptklaw.com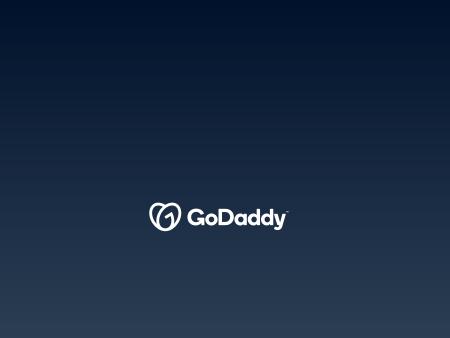 13.
Law Offices of Eileen D. Agnes
Massachusetts Family Lawyer | Framingham Divorce Child Custody Support Attorney MA
Eileen Agnes is a family law attorney in Framingham, Massachusetts, with more than 20 years of experience
94 Lincoln Street
Framingham
,
MA
01702
http://www.eileenagnes.com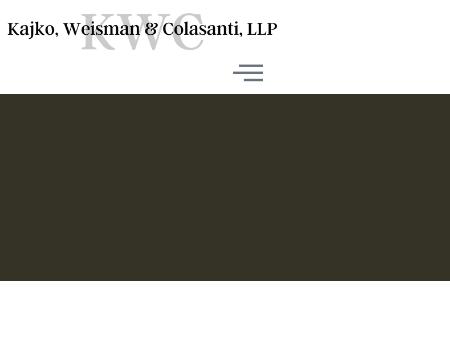 14.
Kajko, Weisman & Colasanti, LLP
Lexington MA Divorce Attorneys | Personal Injury lawyers Lowell | Criminal Defense Lawyer Boston
We are a general practice Massachusetts law firm dedicated to providing quality legal representation. Call us at 781-325-1786 or 978-296-5107.
430 Bedford Street
Suite 190
Lexington
,
MA
02420
http://www.massfirm.com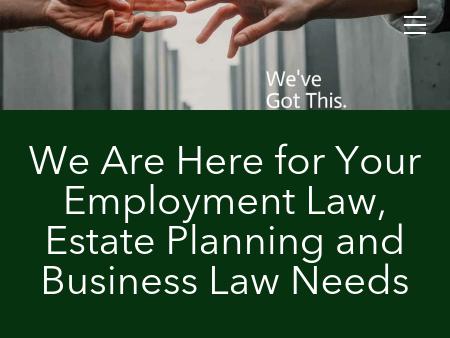 15.
Smith Lee Nebenzahl LLP
Smith Lee Nebenzahl LLP Legal Services
Smith Lee Nebenzahl is a litigation firm specializing in business and employment litigation, personal injury, divorce and family law, and estate planning.
One Post Office Square
Sharon
,
MA
02067-1951
http://www.slnlaw.com
Boston, MA Employment Law-Employer Lawyers