Phoenix, AZ Lawyer Listings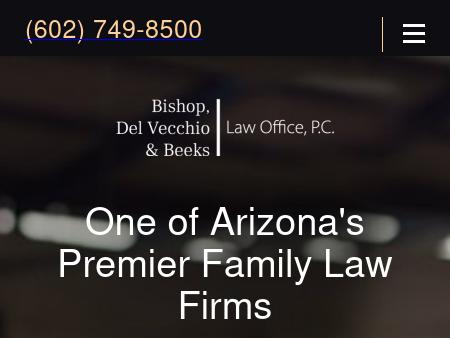 32.
Bishop Law Office, P.C.
Phoenix Family Law Attorneys | Arizona
Whether you are going through a divorce or are having issues with child custody, contact the experienced Phoenix divorce and family lawyers at Bishop Law.
7210 N 16th St
Phoenix
,
AZ
85020
http://www.bishoplawoffice.com/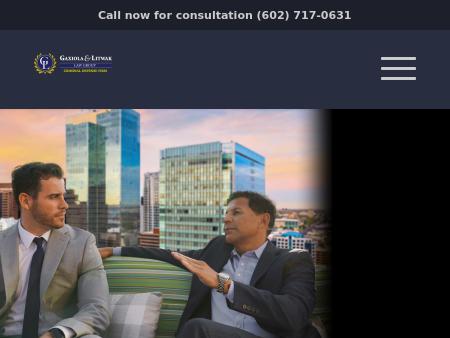 33.
Gaxiola & Associates
Phoenix Criminal Defense Lawyer, Attorney & Law Firm Arizona - Gaxiola & Associates, PLLC
Arizona criminal defense attorneys - Protect yourself with representation by experienced phoenix criminal defense lawyer Richard Gaxiola in the states of Arizona. Call today 602-717-0631!
20 E Thomas Rd Ste 2200
Phoenix
,
AZ
85012
http://www.criminallawaz.com/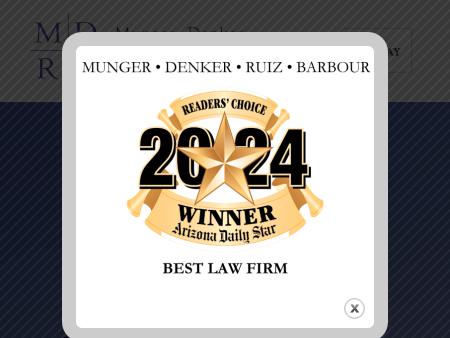 34.
Munger Chadwick
Our Tucson Phoenix Lawyers are hear to help you fight for your cases! Please contact us with what location and your problems your looking to have resolved!
2398 E. Camelback Rd.
Phoenix
,
AZ
85016
http://www.mungerchadwick.com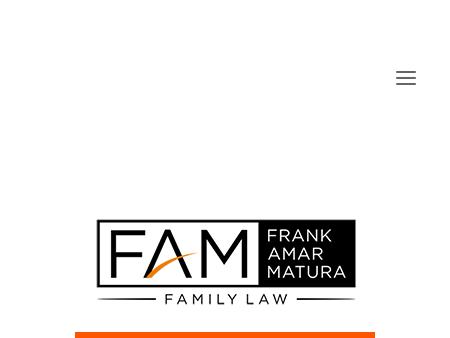 35.
Gary J. Frank, P.C.
Phoenix Child Custody Attorney | Maricopa County Divorce Lawyer | Arizona Spousal Support Attorney
Call 602-383-3610 for experienced family law representation from Phoenix child custody lawyer Gary J. Frank.
2375 E. Camelback Road
Suite 600
Phoenix
,
AZ
85016
http://www.garyfranklaw.com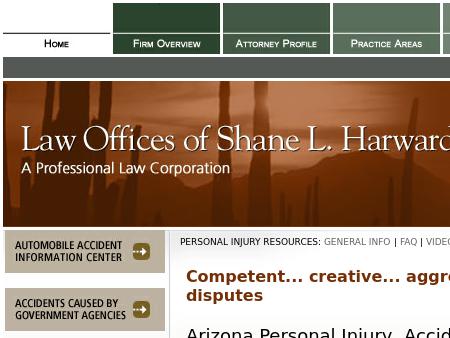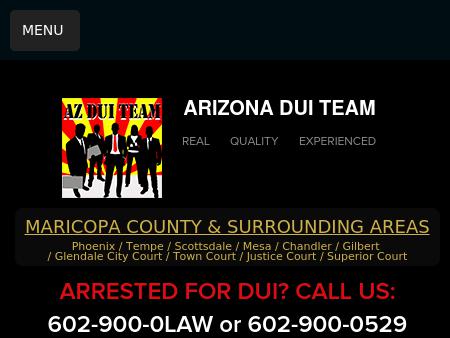 37.
Arizona DUI Team
Phoenix DUI Lawyer | DUI Attorney Phoenix | AZ DUI Team
Call 602-384-8326 for a FREE consultation by award winning Phoenix DUI lawyer. The Arizona DUI Team has successfully represented over 2,500 plus cases.
40 N Central Ave Suite 1400
Phoenix
,
AZ
85004
http://azduiteam.com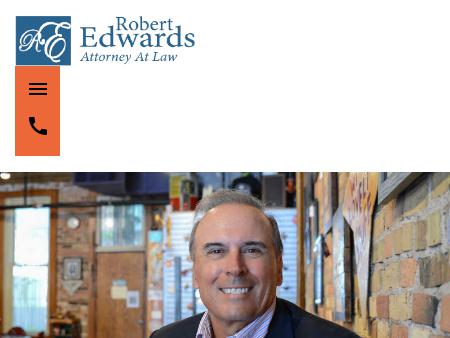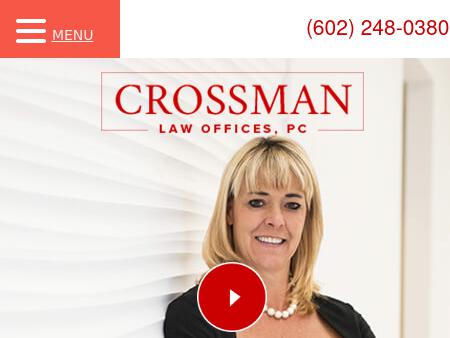 39.
Crossman Law Offices, P.C.
Workers' Compensation Lawyer | Crossman Law Office
Don't handle your workers' comp case alone. Call Crossman Law Offices, P.C., in Phoenix at (602) 248-0380 for guidance from our experienced attorneys.
3030 North Central Avenue
Suite 801
Phoenix
,
AZ
85012
http://www.crossmanworkerscomp.com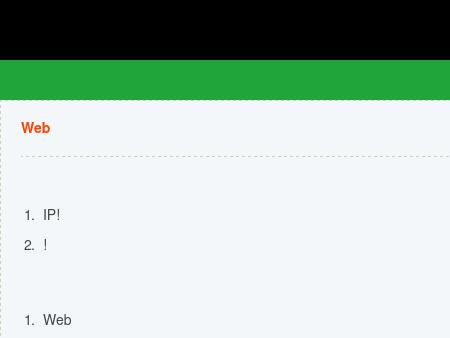 40.
Jerome Gibson Stewart and Partners
Phoenix Workers Compensation Lawyer | Tucson AZ Social Security Disability Attorney | Arizona Work I
Call 602-635-6561 to reach the Phoenix workers' compensation attorneys at Jerome, Gibson, Stewart, Stevenson, Engle & Runbeck, P.C.
1001 N Central Ave Suite 701
Phoenix
,
AZ
85004
http://www.jeromegibsonlaw.com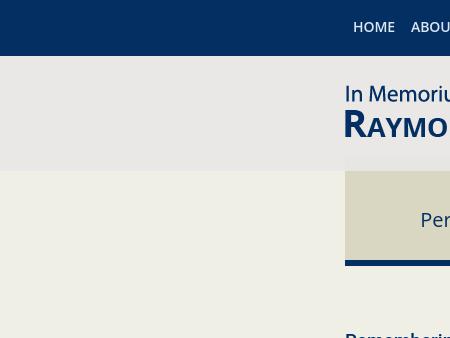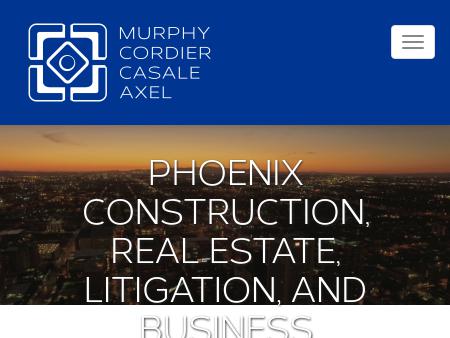 42.
Murphy Karber Cordier PLC
Phoenix Construction Attorney | Commercial Real Estate Law | Arizona
Experienced Phoenix construction law attorneys. Contact Murphy Karber Cordier PLC at 602-456-7724 to speak with an Arizona construction litigation lawyer.
2828 N. Central Avenue
Suite 1110
Phoenix
,
AZ
85012
http://www.mkcfirm.com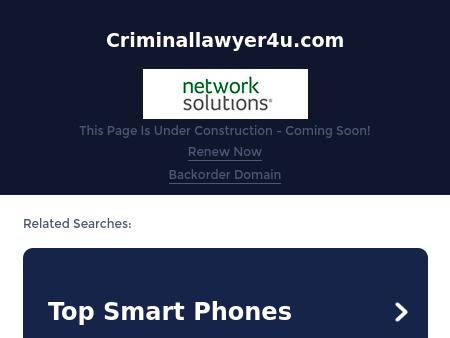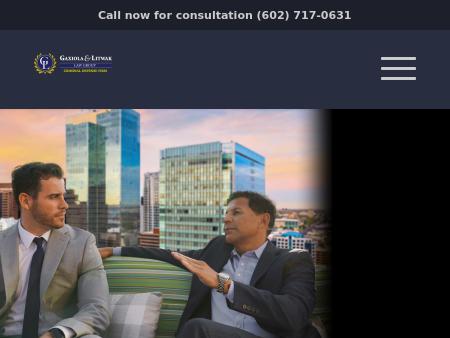 Phoenix, AZ Lawyer Listings