Gainesville, FL Lawyer Listings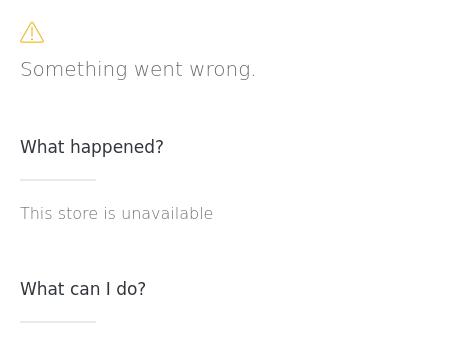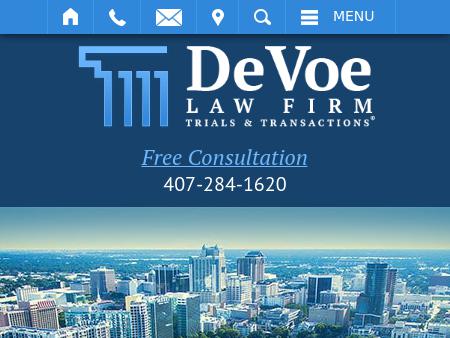 348.
DeVoe Law Firm
DeVoe Law Firm | Orlando Divorce and Family Lawyer
(407) 284-1620. Get help from an Orlando attorney with divorce, uncontested divorce, child support, custody, timesharing, visitation, family, juvenile, traffic,
2816 E. Robinson Street
Orlando
,
FL
32803
http://www.devoelaw.com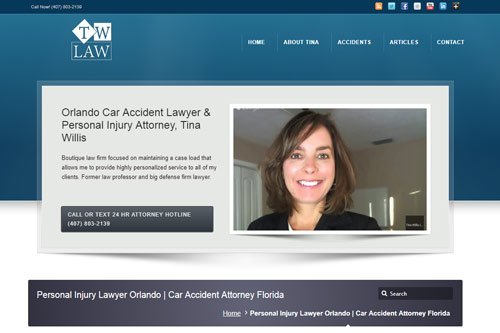 349.
Tina Willis Law - Orlando
Orlando Personal Injury Lawyer
Are you searching for the best Orlando personal injury lawyer? Or the top Florida personal injury attorney? If so, we encourage you to take a close look at the awards, reviews and results of Tina Willis Law. Ms. Willis operates a boutique serious injury & accident law firm in Central Florida.

If you were involved in a car, truck, or motorcycle accident, Ms. Willis can help you deal with the complexities of the car insurance claim process. She can also help you deal with health insurance and medical providers.

Tina Willis Law also handles semi-truck crash cases, negligent security lawsuits, pedestrian, boating and jet-ski accidents. She accepts clients who have suffered catastrophic or very serious injuries as a result of someone else's negligence. These injuries might include those that require surgery, herniated discs, spinal cord injuries, traumatic brain injuries, RSD, amputations, spinal fusion surgery, paralysis, blindness, back and neck injuries, knee, hip and shoulder replacements, and the like.

Ms. Willis is an award-winning Orlando personal injury lawyer, who always provides her clients with the highest levels of service and care. Call her for your free consultation today.
390 North Orange Ave.
Suite 2300G
Orlando
,
FL
32801
https://injuryattorneyflorida.com/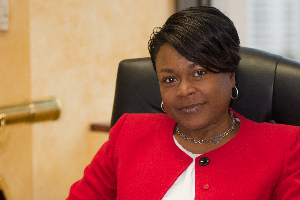 350.
Benjamin Law Firm, P.A.
Orlando Criminal Attorney | Injury Lawyer
Legal issue regarding an injury, family, your estate or a criminal charge in Orlando, Florida, or nearby? Call 407-900-0474 to talk to our lawyer.
200 E. Robinson St.
Suite 295
Orlando
,
FL
32801
http://www.BenjaminLawPA.com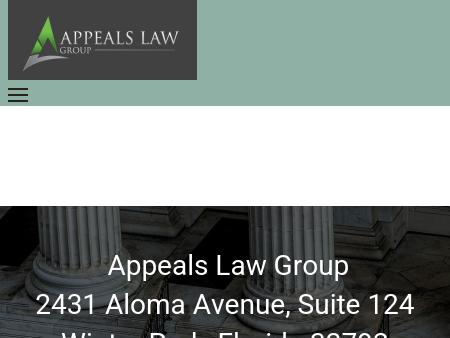 351.
Halscott Megaro PA
Halscott Megaro PA
If you are convicted in a criminal trial, one of our orlando criminal lawyers may be able to help you. At Halscott Megaro PA, we are equipped to take cases to trial and appellate court and fight hard a second time for a proper,error-free trial and potentially for the resolution you desire.
33 E Robinson St
Suite 210
Orlando
,
FL
32801
http://www.appealslawgroup.com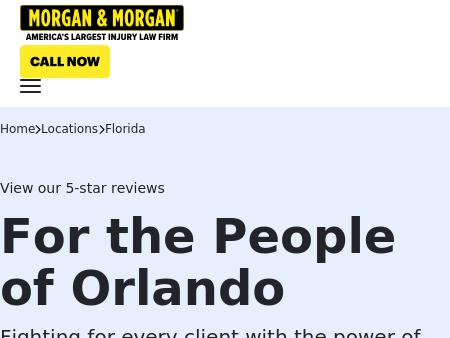 352.
Morgan & Morgan
Personal Injury Law Firm Orlando Office - Morgan & Morgan
There's a reason Morgan & Morgan is the largest consumer protection and personal injury firm in the Southeast. Our lawyers care about defending your rights.
20 North Orange Avenue
Suite 1600
Orlando
,
FL
32801
http://www.forthepeople.com/orlando/
353.
Asselta Law
Lawyer for College Students
Are you a college student facing academic misconduct, dismissal, or suspension from school? Call Richard Asselta, award-winning college student defense lawyer. Free Consultations.
6900 Tavistock Lakes Blvd
Suite 400
Orlando
,
FL
32827
http://www.asseltalaw.com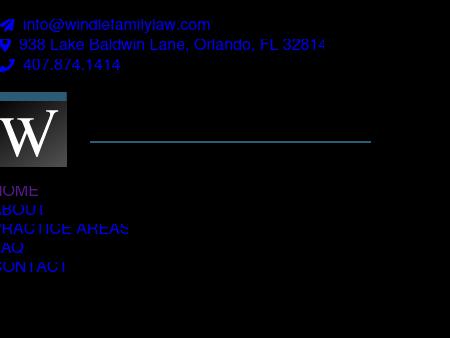 354.
The Windle Family Law Firm
Windle Family Law Firm Serving Central Florida Families
The Windle Family Law Firm, P.A. was established to meet the needs of Central Florida in family law and appellate law. Our practice is limited exclusively to family law and appellate law, ensuring that we are always current on the nuances of these particular areas of law. (407) 514-2780
4767 New Broad Street
Orlando
,
FL
32814
http://www.windlefamilylaw.com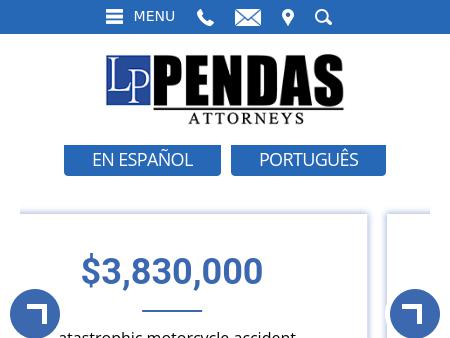 355.
The Pendas Law Firm
Florida Personal Injury Attorneys
Our Florida personal injury attorneys can get you results, we have offices in Orlando, West Palm, Fort Lauderdale, Miami, Tampa, Fort Myers & Jacksonville.
625 East Colonial Drive
Orlando
,
FL
32803
http://www.pendaslaw.com/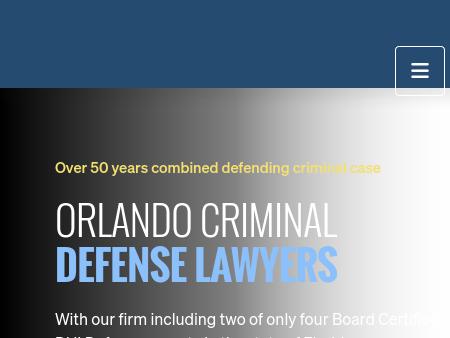 357.
Katz & Phillips, P.A.
Orlando, FL Criminal Defense Attorneys | Orlando Criminal Team
Orlando Criminal Team is your criminal defense law firm represented by Katz & Phillips P.A. Call us today for your free initial consultation at 321-332-6864.
509 West Colonial Drive
Orlando
,
FL
32804
http://www.orlandocriminalteam.com

358.
The Law Office Of Andrew G Storie
Orlando Personal Injury Attorneys | Wieland Hilado & DeLattre
Call 407-841-7699 FREE Consultation. Personal Injury, Workers Comp, Social Security Disability. The names on the door are who you?ll discuss your case with
790 N Orange Ave
Orlando
,
FL
32801
http://www.whdjustice.com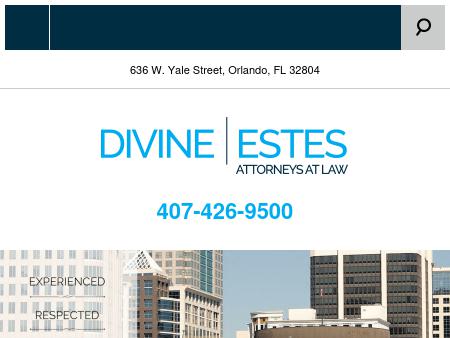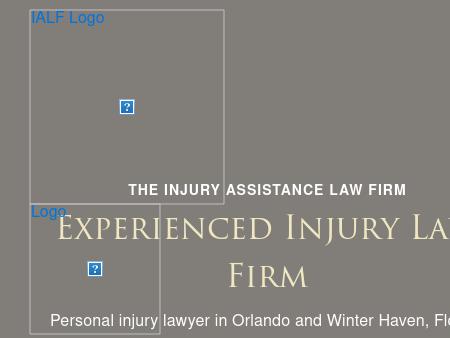 Browse Gainesville Lawyers
Gainesville, FL Lawyer Listings