Saint Paul, MN Foreclosure & Alternatives Lawyers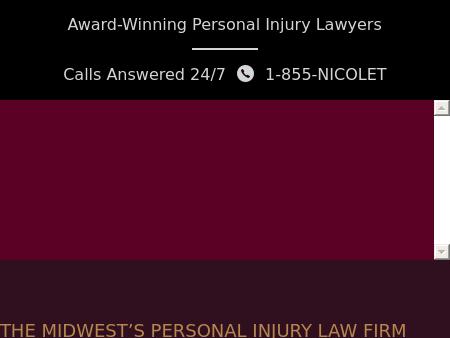 1.
Nicolet Law Office, S.C.
Hudson WI Bankruptcy Lawyer | Eau Claire Injury Attorney
The Nicolet Law Office helps people across Western Wisconsin and beyond with bankruptcy, injury cases, workers compensation and SSD. Call 715-802-0872.
360 N. Robert Street
Suite 775
St. Paul
,
MN
55101
http://www.nicoletlaw.com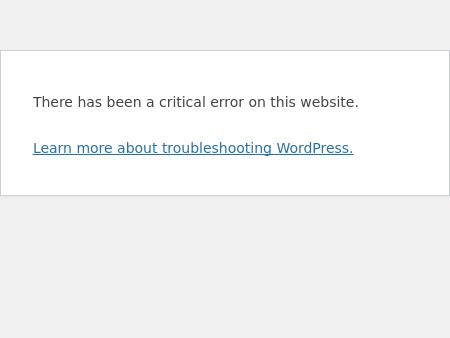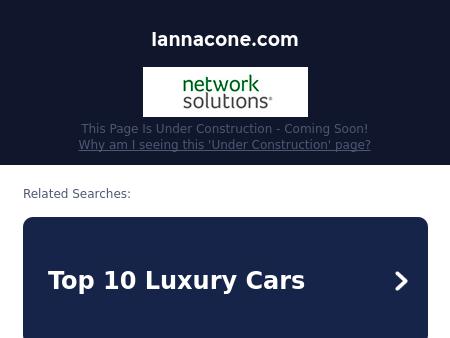 4.
PFB Law
St. Paul Business Law & Estate Planning | Twin Cities Real Estate Law | Litigation
At PFB Law, Professional Association, our St. Paul lawyers represent real estate, financial services and business clients in Minnesota. Call us at 651-968-1022.
55 East Fifth Street
Suite 800
St. Paul
,
MN
55101-1718
http://www.pfb-pa.com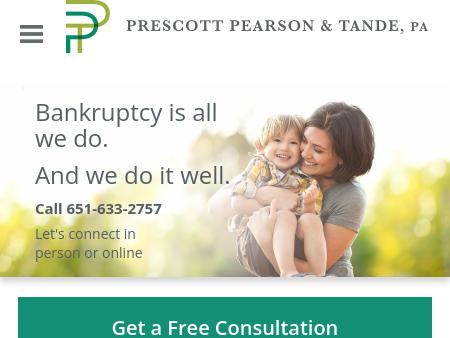 5.
Prescott & Pearson, P.A.
Minneapolis Chapter 7 & 13 Bankruptcy Lawyer | St Paul Debt Relief Attorney
For more than 40 years, the lawyers at Prescott & Pearson have been offering debt relief solutions to Minnesotans. Call for a free consultation at 651-968-8096.
443 Old Highway 8 Northwest
Suite 208
New Brighton
,
MN
55112-3215
http://www.prescottpearson.com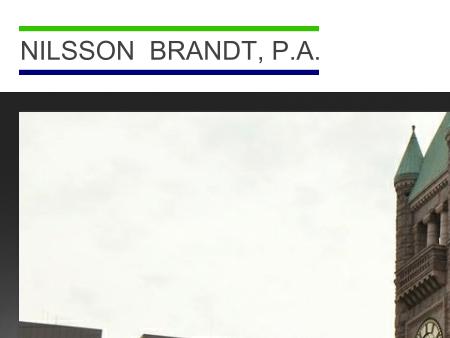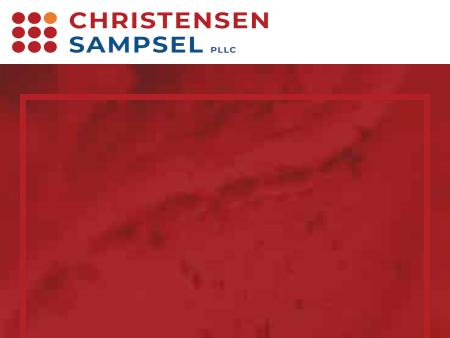 7.
Christensen Law Office PLLC
Christensen Law Office PLLC :: Accessible Lawyers. Unsurpassed Service.
Christensen Law Office PLLC, a Minneapolis, Minnesota Law Firm. Christensen Law Office PLLC provides legal services for individuals and businesses in Minnesota and nationwide. We find powerful and efficient solutions for our clients.

We do that by collaborating with you, whether litigating your claims, defending a lawsuit, prosecuting applications to state and federal officials, or stewarding your legal transaction. No matter what your legal need, whether defending against foreclosure, seeking advice on a business deal, protecting your intellectual property, dealing with debt, or hoping to become a citizen, we are prepared to provide easy access to our expertise and unsurpassed service that addresses your legal needs.
800 Washington Avenue North
Suite 704
Minneapolis
,
MN
55401
http://www.clawoffice.com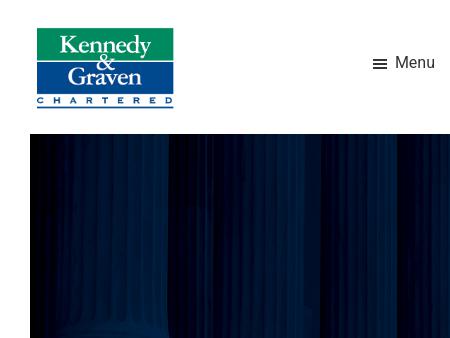 8.
Kennedy & Graven, Chartered
Minnesota Local Government Law Attorneys | Minneapolis Education Lawyers | St. Paul, St. Cloud MN
The Minnesota local government law attorneys of Kennedy & Graven, Chartered provide decades of experience to cities, townships, school districts, and other public entities, acting as general counsel, special counsel, or litigation lawyers.
470 U.S. Bank Plaza
200 South 6th Street
Minneapolis
,
MN
55402
http://www.kennedy-graven.com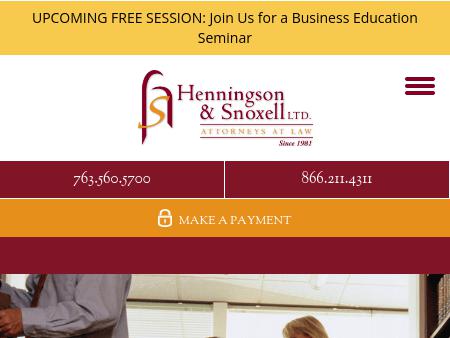 10.
Ed Shaw Law
Brainerd MN Bankruptcy, Divorce, & Criminal Lawyer Attorney | 218-825-7030 | Ed Shaw Law - Brain
No Nonsense Legal Advice in Brainerd, MN. Professional attorneys providing our clients with the best legal assistance in family law, bankruptcy, criminal law, wills and probate services.
722 South 6th Street
Brainerd
,
MN
56401
http://www.edshawlaw.com

11.
Dougherty, Molenda, Solfest, Hills & Bauer P.A.
General Practice Law Firm Apple Valley MN | Litigation & Trial Lawyers South of the River
Experienced attorneys in Apple Valley. Contact Dougherty, Molenda, Solfest, Hills & Bauer P.A. at 952-432-3136 to speak with a Minnesota lawyer.
14985 Glazier Ave
Suite 525
Apple Valley
,
MN
55124
http://www.dmshb.com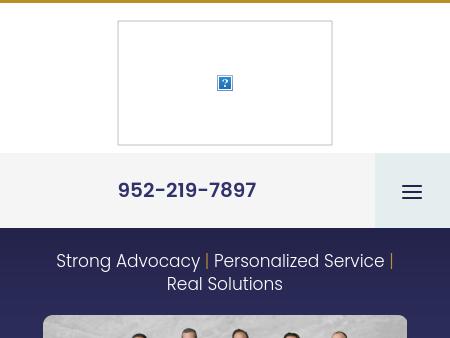 12.
Burns & Hansen, P.A.
Minneapolis Real Estate Attorney | Minnesota Homeowners Association Lawyer | Hennepin County Land Us
Burns & Hansen, P.A. is a full service civil litigation and business law firm for the Twin Cities and Minnesota. Call 952-232-5991.
8401 Wayzata Boulevard
Suite 300
Minneapolis
,
MN
55426
http://www.patrickburnslaw.com

13.
Lang Law Office
Minnetonka Estate Planning Attorney | Minneapolis Wills & Trusts Lawyer | Minnesota Probate Law
Contact the Lang Law Office in Minnetonka, for sound, reliable representation. Call 952-470-6361 to schedule an initial consultation.
17800 Excelsior Boulevard
Suite 100
Minnetonka
,
MN
55345
http://www.langlawoffice.com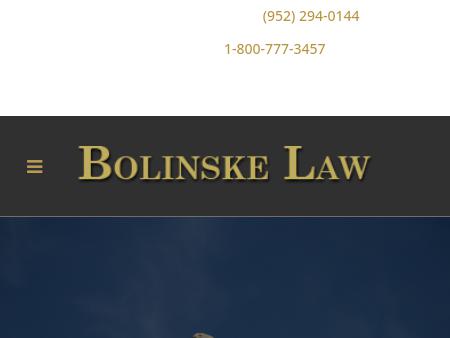 14.
Bolinske Law, LLC
Minneapolis Bankruptcy Attorney | Chapter 7 & Chapter 13 Law
Minneapolis bankruptcy lawyers Bolinske Law, LLC handle personal and business bankruptcies, creditors, and debt settlement. Local offices throughout Minnesota.
5871 Cedar Lake Road S
Sutie 202
St. Louis Park
,
MN
55426
http://www.bolinskelaw.com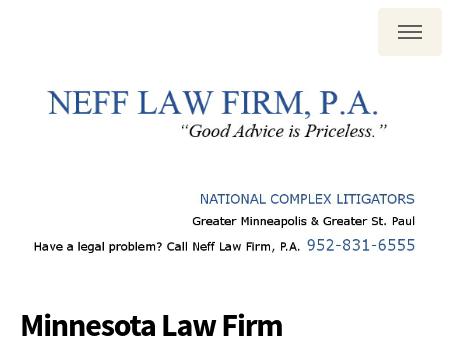 15.
Neff Law Firm, P.A.
Minnesota Law Firm | Minnesota Employment Lawyers | Minneapolis Employment Law Firm
Trust an experienced Minnesota lawyer from a Minneapolis / St. Paul based Minnesota complex litigation and employment law firm that practices in the twin cities and throughout Minnesota.
Roseville Professional Center
2233 Hamline Avenue North
Suite 523
Roseville
,
MN
55113
http://www.neff-law-firm.com
Saint Paul, MN Foreclosure & Alternatives Lawyers