Oakland, CA Cars & Motor Vehicles Lawyers

1.
Sugarman & Cannon
San Francisco CA Criminal Defense Lawyers | Oakland California Fraud Attorney | Bay Area Tax Lawyer
At the CA law firm of Sugarman & Cannon, our attorneys mount an aggressive defense against criminal charges such as tax fraud and domestic violence. Call our Bay Area lawyers today.
385 Grand Avenue
Suite 300
Oakland
,
CA
94610
http://www.sugarmanandcannon.com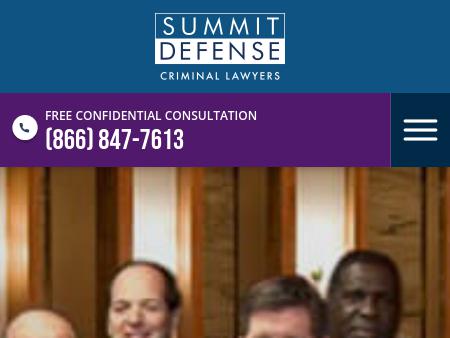 2.
Summit Defense Attorneys
Summit Defense Attorneys - Criminal Defense Attorneys in San Francisco
Criminal Defense Law Firm with offices throughout the San Jose and San Francisco Bay Area. Summit Defense Attorneys offer experienced representation for clients charged with crimes ranging from Misdemeanor Drug Possession to Felonies such as Murder and Embezzlement. Offices in San Jose, San Francisco, Oakland, Burlingame and Point Richmond. Call us 24/7 for a free initial consultation.
1970 Broadway
Suite 1145
Oakland
,
CA
94612
http://www.summitdefense.com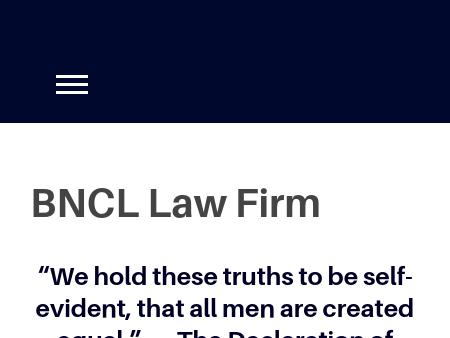 3.
Law Office of John L. Burris
Northern California Civil Rights Attorney: Police Misconduct, Discrimination, Injury Lawyer Oakland,
If you have been the victim of police misconduct, employment discrimination or personal injury, contact Oakland, California civil rights attorney John L. Burris at 510-379-7215.
Airport Corporate Centre
7677 Oakport Street, Suite 1120
Oakland
,
CA
94621
http://www.johnburrislaw.com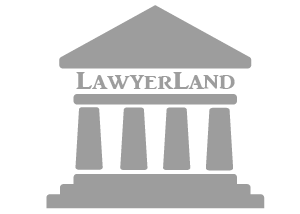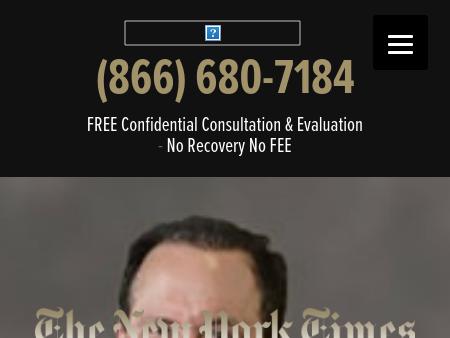 5.
Winer, McKenna & Burritt, LLP
Oakland Personal Injury Lawyer | Employment Law | Winer, McKenna & Burritt, LLP
Winer, McKenna & Burritt have secured millions of dollars for victims of personal injury, abuse and harassment throughout California. Call 888-884-4529 for a free consultation.
1999 Harrison Street
Suite 600
Oakland
,
CA
94612
http://www.wmlawyers.com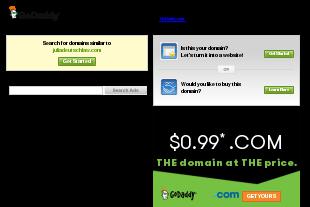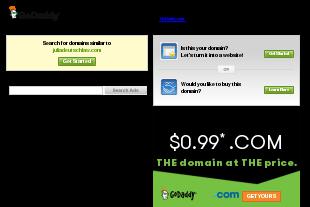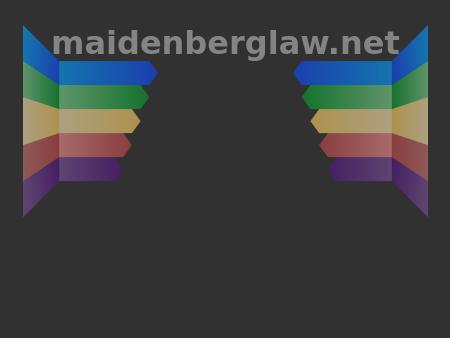 9.
The Law Office of Ron Maidenberg
Oakland Accident Injury Lawyer | Serious Accident | Premises Liability
Attorney Ron Maidenberg represents people in the Oakland area who have been seriously injured. Call 510-550-5554 for an appointment.
3645 Grand Avenue
Suite 307
Oakland
,
CA
94610
http://www.maidenberglaw.net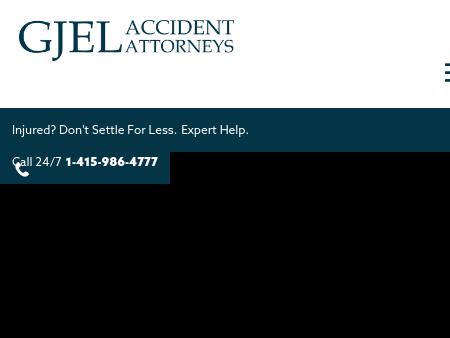 11.
GJEL Accident Attorneys
California Personal Injury Attorneys | California Auto Accident Lawyers
California's Preeminent Personal Injury and Auto Accident Lawyers
11 Embarcadero W
Oakland
,
CA
94612
http://www.gjel.com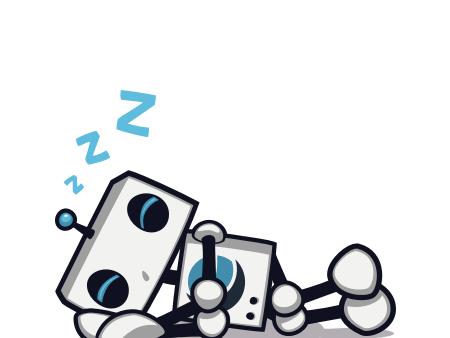 12.
David G. Smith
Oakland Personal Injury Attorney | Walnut Creek Car Accident Lawyer
If you have been injured in an accident in the Oakland, California, area, contact Oakland personal injury attorney David G. Smith at 510-893-3741.
2201 Broadway
Suite 506
Oakland
,
CA
94612
http://www.davesmithlaw.com

13.
Sack Rosendin, LLP
San Francisco Business Law Attorneys | Oakland Insurance Defense Lawyers | San Diego Real Estate Law
Contact Sack Rosendin in Oakland, California, to schedule a consultation with a business law attorney.
One Kaiser Plaza
Suite 340
Oakland
,
CA
94612
http://www.sackrosendin.com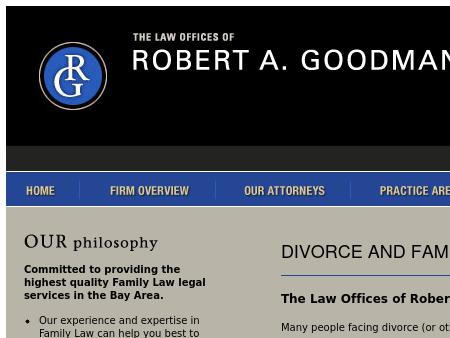 14.
Robert A. Goodman Law Offices
Oakland Divorce & Child Custody Lawyer | Walnut Creek Family Law Attorney
Free consultation with experienced divorce and family lawyer at The Law Offices of Robert A. Goodman. Call our Oakland, California office at 510.987.7800 to schedule your initial consultation and case evaluation. We are dedicated to client results and will provide you with the service you need for success in your case.
555 12th Street
Suite 1900
City Center
Oakland
,
CA
94607
http://www.bobgoodman.com 15.
Sheryl Traum, Attorney at Law
Oakland CA Real Estate Attorney | Neighbor Disputes | Damage To Property
Oakland real estate attorney Sheryl Traum has more than 25 years of legal experience representing California clients. Call 510-992-4684.
1901 Harrison, Suite 1100
Oakland
,
CA
94612
http://www.sheryltraumlaw.com
Oakland, CA Cars & Motor Vehicles Lawyers