Detroit, MI Bankruptcy Lawyers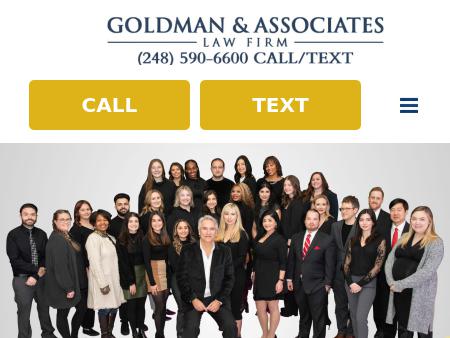 1.
Goldman & Associates
Lawyers in Michigan - Michigan Divorce, Criminal, DUI, Accident in Detroit, Southfield, Lansing, Ann
Free consultation with top Michigan lawyers specializing in Divorce, Custody, Criminal, Accident and Injury. Call (877) 737-8800 (24/7) for legal advice.
719 Griswold
Detroit
,
MI
48226
http://www.akivagoldman.com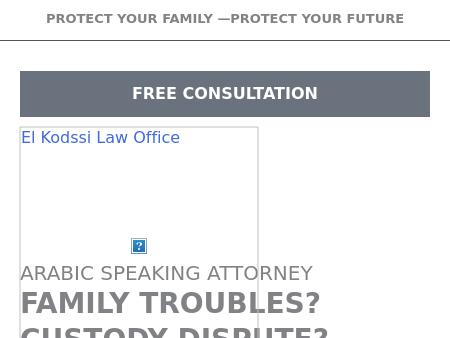 2.
El Kodssi Law Firm
Dearborn Consumer Protection Attorney | Family Law Lawyer
El Kodssi Law Firm protects you in family law, bankruptcy and consumer protection matters in Michigan. Call our Dearborn law office at 313-406-8935.
10800 West Warren Ave.
Suite 220
Dearborn
,
MI
48126
http://www.elkodssilawfirm.com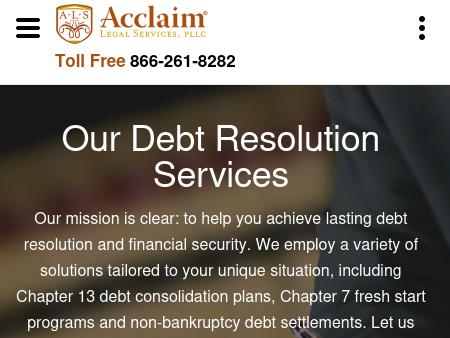 3.
Acclaim Legal Services, PLLC
Michigan Bankruptcy Lawyer | Ann Arbor Chapter 13 Attorney | Detroit Debt Relief Law Firm
Facing financial difficulties? A Michigan bankruptcy lawyer at Acclaim Legal Services can help solve the problem. Free consultation. 866-438-5217.
8900 Thirteen Mile Road
Warren
,
MI
48093
http://www.acclaimls.com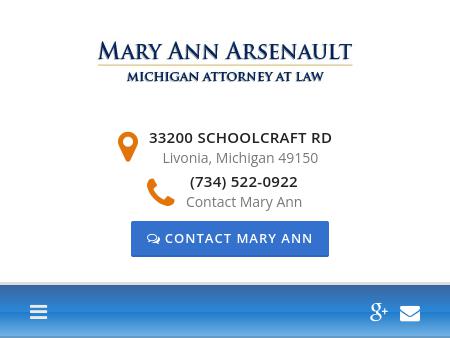 4.
Mary A. Arsenault
Michigan Divorce Lawyer | Livonia Family Law Attorney | Detroit, Plymouth, Northville, Canton, Westl
For your free initial phone consultation with an experienced Michigan divorce lawyer, contact Mary Ann Arsenault in Livonia, Michigan, to discuss your matter concerning divorce and family law, estate planning and probate, and bankruptcy and consumer law.
33150 Schoolcraft Road
Suite 207
Livonia
,
MI
48150
http://www.maryannlaw.com

5.
Dovitz Law Offices
Oakland County Real Estate | Bloomfield Hills Real Attorney | Southfield MI
At Dovitz Law Offices, we have the experience you should seek in your Oakland County real estate attorney. Call 248-274-6385.
25900 West Eleven Mile Road
Suite 250
Southfield
,
MI
48034
http://www.dovitzlaw.com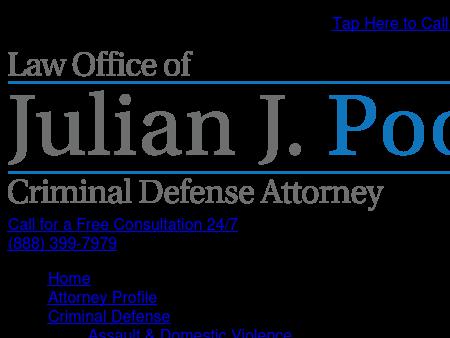 6.
Law Office of Julian J. Poota, PLLC
Southfield Criminal Defense Lawyer | Divorce Attorney in Detroit Michigan Best Top | Novi, MI
Are you about to divorce in the Southfield, Michigan area? Have you been charged with a serious criminal offense? Our attorney can help you. Call Julian J. Poota, PLLC today. Call 248-356-8900.
24725 W. 12 Mile Rd
Suite 110
Southfield
,
MI
48034-7625
http://www.pootalaw.com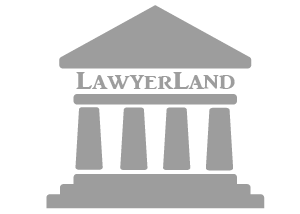 7.
Law Offices of Danny A. Kallabat
Bankruptcy Attorney Danny Kallabat
Attorney Danny Kallabat is an experienced, affordable Oakland County Michigan Bankruptcy Lawyer. Call 248-357-3000
for a FREE telephone consultation regarding bankruptcy, Chapter 7, Chapter 13, foreclosure, repossession, credit card bills, medical bill or other debt related matter.
29777 Telegraph Road
Suite 2631
Southfield
,
MI
48034
http://www.michigan-bankruptcylaw.com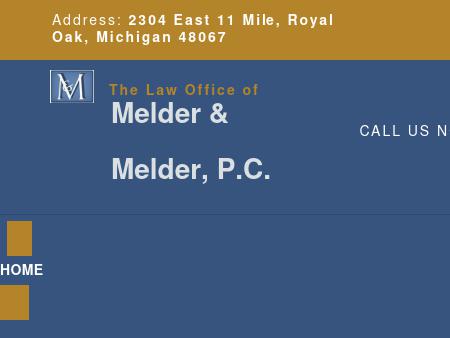 8.
Melder & Melder, P.C.
Royal Oak Family & Divorce Lawyer | Michigan Real Estate Attorney | Oakland County Bankruptcy La
The Royal Oak family and divorce lawyers at Melder & Melder, P.C., handle all Southeast Michigan family law issues. Call 248-556-2682 today.
2304 East 11 Mile Road
Royal Oak
,
MI
48067
http://www.melderandmelder.com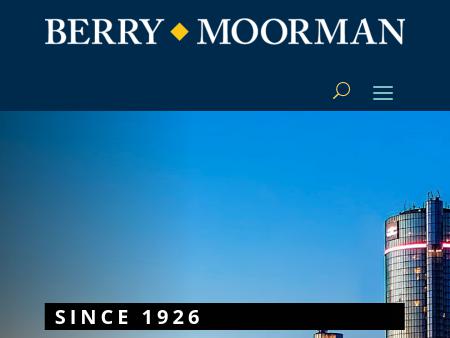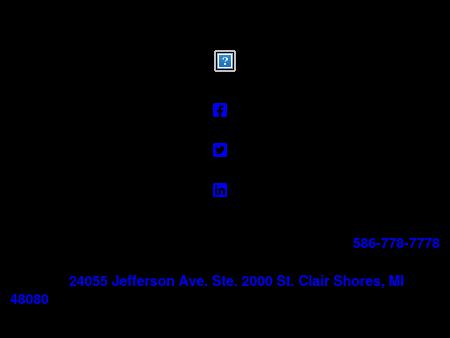 10.
Ihrie O'Brien
St. Clair Shores Trial Attorneys | Michigan Litigation Lawyers | Warren Family Law Attorney
Call 586-778-7778 to arrange a free consultation with one of our experienced St. Clair Shores trial attorneys today.
24055 Jefferson Avenue
Suite 2000
Saint Clair Shores
,
MI
48080
http://www.ihrieobrienlaw.com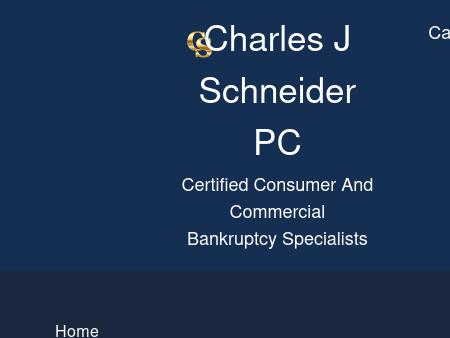 11.
Charles J. Schneider, P.C.
Michigan Bankruptcy Lawyer | Livonia Chapter 7 & 13 Bankruptcy Attorney | Westland Foreclosure L
Has your debt load become unbearable? Call a certified expert in Chapter 7 and Chapter 13. Call bankruptcy lawyer Charles J. Schneider at 734-237-credit1523.
39319 Plymouth Road
Suite 1
Livonia
,
MI
48150
http://www.a-new-start.com

12.
Behrmann & Behrmann
Livonia Michigan Bankruptcy Attorney - Chapter 7 & 13 Bankruptcy Lawyer - Westland, Garden City
Livonia's Chapter 7 & Chapter 13 Bankruptcy Attorneys
37699 Six Mile
Suite 250
Livonia
,
MI
48152
http://www.claimbankruptcy.com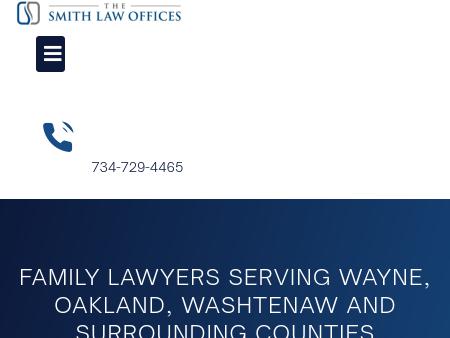 13.
The Smith Law Offices, P.C.
Westland Bankruptcy Attorney | Wayne County MI Family Law Lawyer | Canton Michigan Criminal Law Firm
Committed to your success. Call The Smith Law Offices in Westland, Michigan, at 734-403-4189, for a free consult. Bankruptcy, divorce and criminal law.
5885 N. Wayne
Westland
,
MI
48185
http://www.smithlawmichigan.com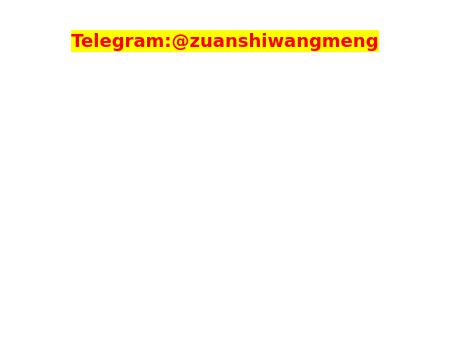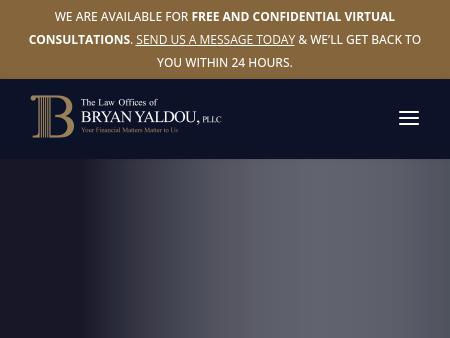 15.
The Law Offices of Bryan Yaldou, PLLC
Brownstown Township MI Bankruptcy Lawyer | Dearborn Heights Chapter 7 Attorney | The Law Offices of
Contact Bryan Yaldou, an experienced bankruptcy, injury and medical malpractice attorney, at 734-692-9200 for a free consult. Serving Brownstown Township.
50 West Big Beaver
Suite 240
Troy
,
MI
48084
http://www.yaldoulaw.com
Detroit, MI Bankruptcy Lawyers