Seattle, WA Wrongful Death Lawyers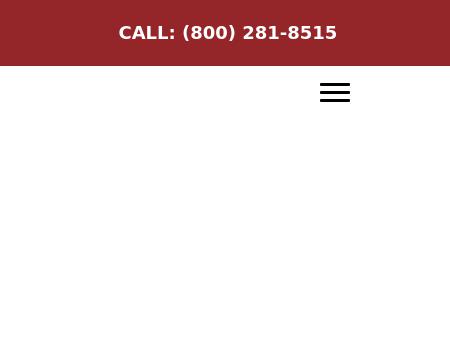 1.
Garcia, Artigliere & Medby
Nursing Home Abuse Lawyer, Elder Law Attorney | Garcia Law
Skilled elder law attorneys and truck accident lawyers can be found at Garcia Law, a national law firm with a wide range of practice areas including nursing home abuse.
2025 First Avenue
Suite 1130
Seattle
,
WA
98121
http://www.lawgarcia.com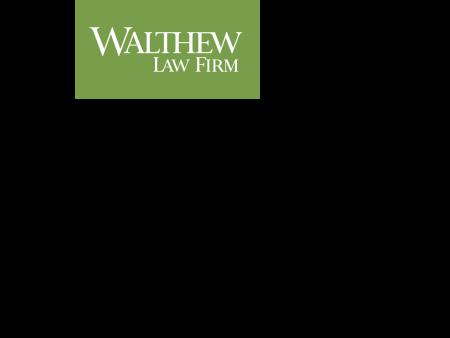 2.
The Walthew Law Firm
Seattle WA Workers Compensation Lawyer | Social Security Disability Attorney in Everett
Injuries can change your life and end your career, requiring you to retain seasoned representation from a Seattle-based attorney.
Located at 3000 1st Avenue in Seattle
Mailing Address
PO Box 34645
Seattle
,
WA
98124
http://www.walthew.com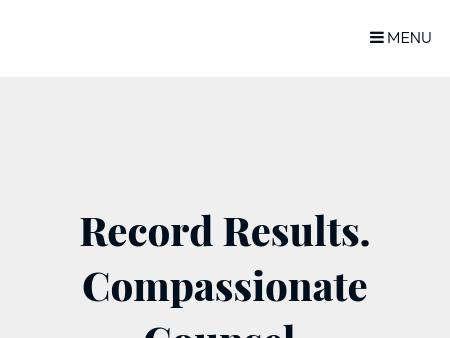 5.
Leemon + Royer, PLLC
Medical Malpractice Lawyers Western Washington | Personal Injury & Wrongful Death Attorney Seatt
The lawyers of Leemon + Royer, PLLC, handle medical malpractice and personal injury cases throughout the Seattle, Washington area, as well as Anchorage and Juneau, Alaska. For a free consultation, call 866-248-3845.
2505 Second Avenue
Suite 610
Seattle
,
WA
98121
http://www.leeroylaw.com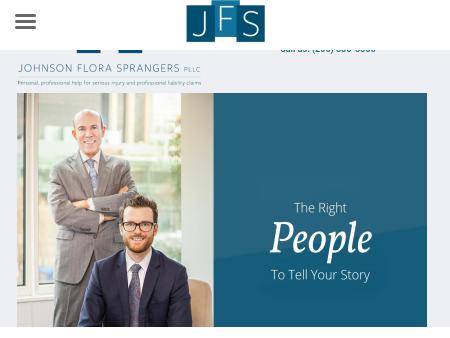 6.
Johnson Flora PLLC
Seattle Personal Injury Attorney | Tacoma WA Malpractice Lawyer
Injured in an accident or due to a medical mistake? Call Johnson Flora PLLC at 206-973-2173.
2505 Second Avenue
Suite 500
Seattle
,
WA
98121
http://www.johnsonflora.com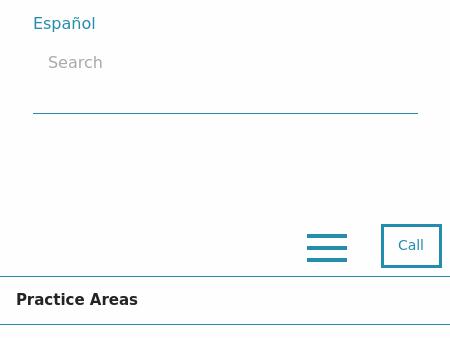 8.
Harpold Thomas, PC
Kent Workers' Compensation Lawyer | Seattle Personal Injury Attorney | Renton WA Car Accident
Harpold Thomas, PC, is a workers' compensation and personal injury law firm in Kent, Washington. Call 253-234-9520 for a free consultation.
8407 South 259th Street
Suite 101
Kent
,
WA
98030
http://www.harpoldlaw.com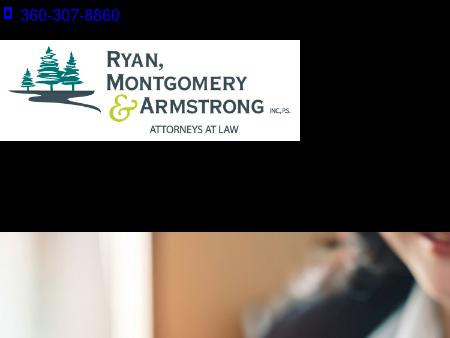 9.
Ryan, Uptegraft & Montgomery, Inc. P.S.
Silverdale Washington Personal Injury Attorney | Kitsap County Family Law Probate WA
Ryan Sells Uptegraft, Inc. P.S., a full-service law firm, represents clients in Silverdale and throughout Kitsap County. Call 360-307-8860.
9657 Levin Road N.W.
Suite 240
Silverdale
,
WA
98383
http://www.rsulaw.com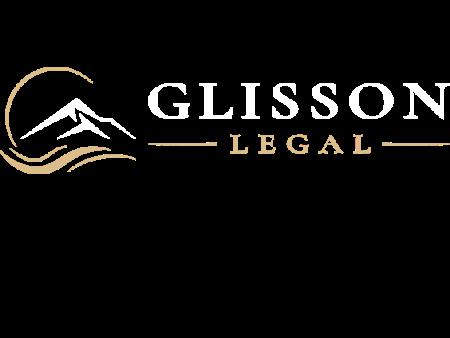 10.
Glisson & Morris
Home - Glisson and Morris Glisson and Morris
<Attorneys in Kitsap County Washington representing clients accused of crimes and who have been injured in serious accidents.>
569 Division Street
Suite C
Port Orchard
,
WA
98366
http://www.kitsapdefense.com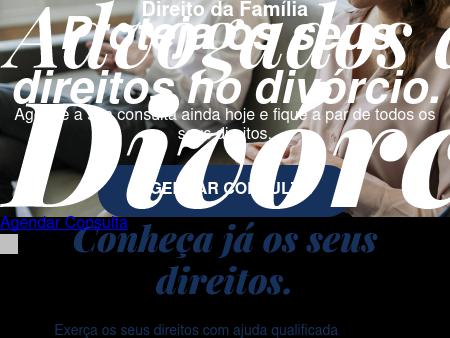 11.
The Law Offices of John J. Polito, PLLC
Bellevue Criminal Defense and Personal Injury Lawyer | John J. Polito
Skilled representation from an attorney born and raised in King County. Call 425-214-1032 for a no-cost consultation with John J. Polito.
9 Lake Bellevue Drive
Suite 200
Bellevue
,
WA
98005
http://www.jpolitolaw.com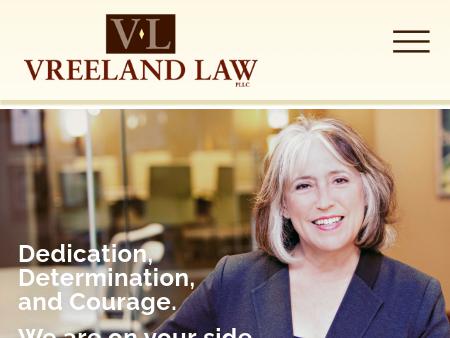 12.
Vreeland Law PLLC
Vreeland Law | Dedication, determination and courage to secure the legal remedy thats right for y
We bring more than 30 years of tested, successful and expert legal advocacy for our clients. Vreeland Law helps restore peace of mind and quality of life.
500 108th Avenue NE
Suite 740
Bellevue
,
WA
98004
http://www.vreeland-law.com

13.
James A. Conley, Attorney at Law
Edmonds WA Personal Injury Attorney | Lynnwood Criminal Defense Lawyer
Edmonds personal injury lawyer James A. Conley provides skilled, experienced representation in injury and criminal defense cases. Call 425-329-3597 today.
120 West Dayton Street
Suite B6
Edmonds
,
WA
98020
http://www.jamesaconleylaw.com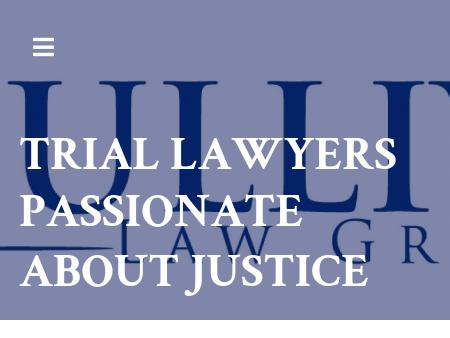 14.
The Law Office of Brian M. Sullivan, PLLC
DUI Laywer | Criminal Defense Attorney | Personal Injury Everett, WA
Mr. Sullivan practice law in Everett, WA handling DUI, Criminal Defense, and Personal Injury related Washington matters, Washington. DUI Defense Lawyer, DWI
3209 Rockefeller Avenue
Everett
,
WA
98201
http://www.sullivanpllc.com

15.
Seattle Maritime Attorneys
Cruise Ship Accident Lawyer - Seattle Maritime Injury Attorney - Washington Jones Act Lawyer
Free Consultation - Call (877) 800-1007 - John Merriam & Gordon Webb is dedicated to serving our clients with a range of legal services including Accident, Maritime Injury and Jones Act cases.
Webb Building
225 106th Ave. N.E.
Bellevue
,
WA
98004
http://www.webblawfirm.net
Seattle, WA Wrongful Death Lawyers