Knoxville, TN Trucking Accident Lawyers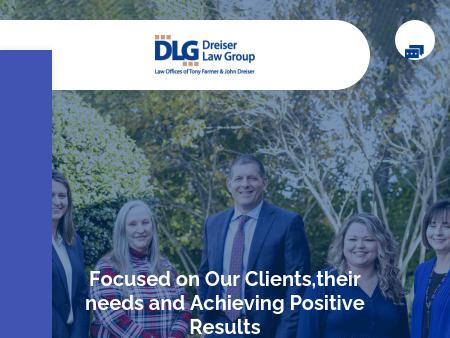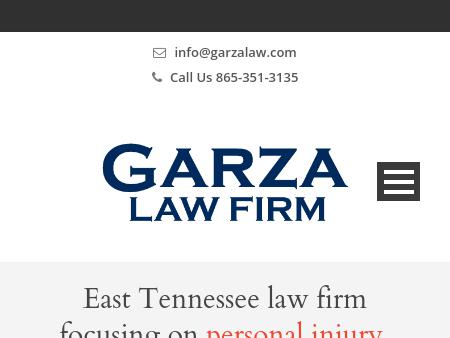 2.
Garza Law Firm PLLC
Knoxville Tennessee Attorney | The Garza Law Firm | Injury, Criminal Law
For help with personal injury or criminal defense, contact the Knoxville, TN, attorneys of the Garza Law Firm at 865-540-8300.
550 West Main Street
Suite 340
Knoxville
,
TN
37902
http://www.garzalaw.com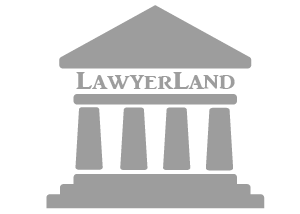 3.
McGowan, Will
The McGowan Law Firm
The McGowan Law Firm is focused on helping individuals. Areas of practice include personal injury, criminal law, workers' comp and family law.
554 W. 5th Ave.
Knoxville
,
TN
37917-7109
http://www.themcgowanlawfirm.com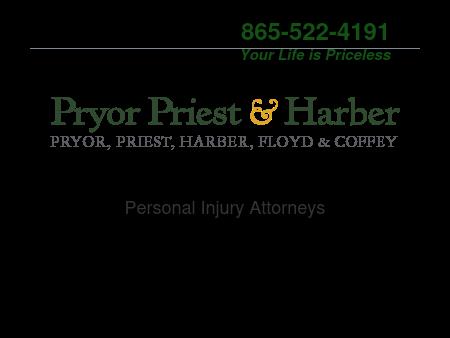 4.
Pryor, Priest, and Harber
Knoxville Personal Injury Lawyer | East Tennessee Medical Malpractice Attorney | Oak Ridge Divorce L
The law firm of Pryor, Priest & Harber provides personal injury legal services to the Knoxville, Tennessee, area. To speak to an attorney, call 865-522-4191.
625 S. Gay Street
Two Centre Square, Suite 600
Knoxville
,
TN
37902
http://www.pfph-law.com

5.
Ellis & Ellis Law, P.C.
Knoxville Tennessee Injury Attorney | Knox County Car Accident Lawyer
Ellis & Ellis Law, P.C., is a personal injury firm with over 30 years of experience. Call our Knoxville, Tennessee, office at 865-951-2257.
The Terraces
190B Market Place Boulevard
Knoxville
,
TN
37922
http://www.mlellislaw.com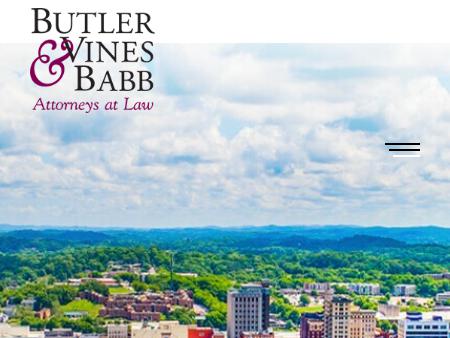 6.
Butler, Vines and Babb, P.L.L.C.
Tennessee Trial Attorneys | Nashville Business Litigation Lawyers | Knoxville Business Law Attorneys
If you are seeking an experienced trial attorney who will give personal attention to your case, call 1-866-701-9631 for an appointment at Butler, Vines & Babb in Knoxville, Tennessee.
2701 Kingston Pike
Knoxville
,
TN
37919
http://www.bvblaw.com

7.
Costner & Greene
Knoxville TN Personal Injury Attorneys | Criminal Defense Lawyers, Maryville, Alcoa
Responsive, professional and experienced. Call 877-381-6564 today to schedule a consultation with an attorney from the East Tennessee law offices of Costner and Greene.
315 High Street
Maryville
,
TN
37804
http://www.costnergreene.com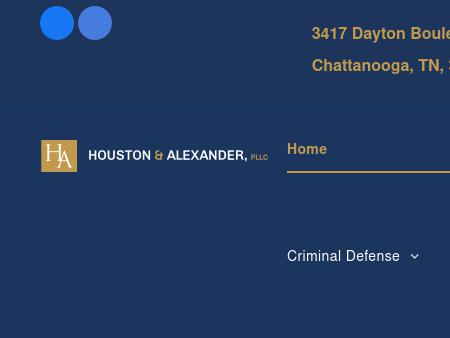 8.
Johnny D. Houston Jr. & Associates
Chattanooga Criminal Law Lawyer TN | Tennessee Personal Injury Lawyer Georgia GA
For a free consultation with attorney Johnny Houston about a criminal charge in the Chattanooga, Tennessee, area, call 888-351-9893 toll free.
3417 Dayton Boulevard
Chattanooga
,
TN
37415
http://www.tnduiattorney.com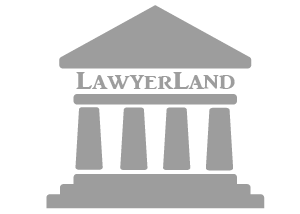 9.
Jonathan Edward Roberts
Bristol Criminal Defense Attorney | Drug Charges, Family Law
Free consultation with a Bristol criminal defense attorney. Call Wohlford & Roberts at 423-742-7971.
900 Anderson St.
Bristol
,
TN
37620-2499
http://www.jerlaw.com
Knoxville, TN Trucking Accident Lawyers