Denver, CO Consumer Protection Lawyers

1.
The Viorst Law Offices, P.C.
Denver CO Criminal Defense Lawyer | Aurora Personal Injury Attorney | Child Molestation, Sexual Assa
For aggressive, compassionate representation in personal injury and criminal defense, contact our Denver, Colorado, criminal defense lawyer at the Viorst Law Offices. Call 888-371-2803.
950 South Cherry Street
Suite 300
Denver
,
CO
80246
http://www.viorstlaw.com

2.
Edgar Law Firm LLC
Kansas City MO Business Litigation Lawyers | Class Action Attorneys Missouri Nationwide
Experienced Kansas City lawyers serving clients nationwide. Call Edgar Law Firm at 888-352-0338.
The Spectrum Building, 1580 Lincoln Street
Suite 1100
Denver
,
CO
80203
http://www.edgarlawfirm.com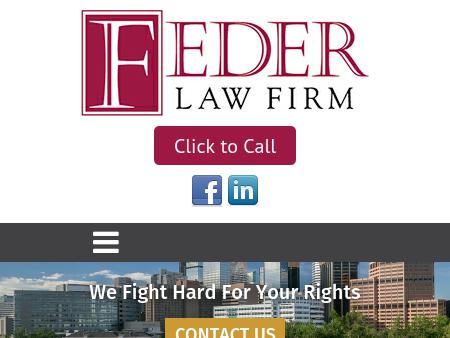 3.
Feder Law Firm
Denver Securities Fraud Lawyer | Colorado White Collar Crimes Attorney | CO Business Disputes
Contact the Feder Law Firm in Denver, Colorado, for advice on securities litigation, business disputes, white collar crime and employment dispute. Phone: 303-261-8798.
The Equitable Buliding
730 17th Street
Suite 550
Denver
,
CO
80202
http://www.federlawfirm.com

4.
Law Offices of Peter R. Bornstein
Denver Trial Lawyer | Colorado Attorney
Are you facing a business dispute? Contact The Law Offices of Peter R. Bornstein today at 888-344-7646 to speak with an experienced Denver, Colorado, trial lawyer.
6060 Greenwood Plaza Blvd
Suite 500
Greenwood Village
,
CO
80111
http://www.prblegal.com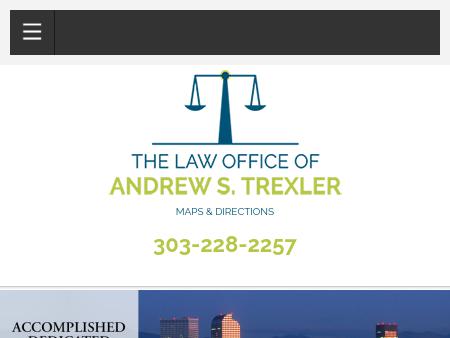 5.
Law Office of Andrew S Trexler, PC
The Law Office of Andrew S Trexler, PC | Englewood, CO Law Firm
The Law Office of Andrew S Trexler provides representation in Chapter 7 and Chapter 13 Bankruptcy Cases and Family-based Immigration & Naturalization
7887 E. Belleview Ave.
Suite 1100
Englewood
,
CO
80111
http://www.trexlerlegal.com

6.
Trine Law Firm LLC
Longmont Car Accident & Injury Attorney | Boulder CO Civil Rights Lawyer | Loveland Colorado Med
Trine Law Firm LLC applies passion to Colorado auto accident and personal injury cases. Call a Longmont personal injury attorney today.
1635 Foxtrail Drive
Suite 124
Loveland
,
CO
80538
http://www.trinelaw.com
Denver, CO Consumer Protection Lawyers