Tulsa, OK Real Estate Lawyers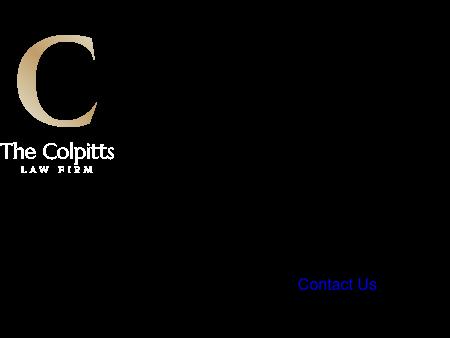 1.
The Colpitts Law Firm
Tulsa Bankruptcy Lawyer | Board Certified | Consumer Bankruptcy
When bankruptcy is your only option in Eastern Oklahoma, attorney Greggory T. Colpitts and the Colpitts Law Firm in Tulsa can help. Call 918-236-8385.
6506 South Lewis Avenue
Suite 175
Tulsa
,
OK
74136-1079
http://www.colpittslawfirm.com

2.
Hayes Law Firm
Hayes Law FirmOK Family Law Lawyer | Tulsa Divorce Attorney
Blake Hayes is a Tulsa divorce lawyer experienced in Family Law, Oil & Gas, Personal Injury, Real Estate, Criminal Defense, and dog bites.
5918 East 31st Street
Tulsa
,
OK
74135
http://www.hayesfirm.net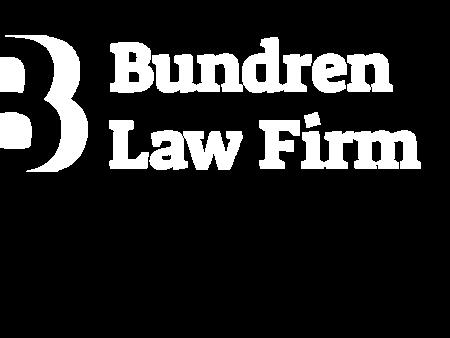 3.
Bundren Law Firm P.C.
Tulsa Oklahoma Lawyer | Property Law, Family Law, Employment Broken Arrow OK
Bundren Law Firm P.C. of Tulsa, Oklahoma, provides representation in property law and employment law. Call 918-528-4998 for a consultation.
900 Reunion Center
9 East Fourth Street
Tulsa
,
OK
74103
http://www.bundrenlaw.com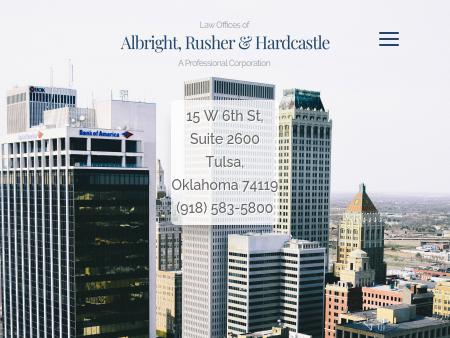 5.
Dana McDaniel & Associates
Tulsa OK Bankruptcy Chapter 7 13 Lawyer | Oklahoma Probate Attorney
Do you have concerns regarding bankruptcy and probate? Call the Tulsa office of Dana McDaniel & Associates at (918) 585-8500 to discuss your matter with a lawyer.
8810 S. Yale Avenue
Suite G
Tulsa
,
OK
74137
http://www.cheadleandassociates.com
6.
Joseph L. Hull, PLLC
Tulsa OK Banking Attorney | Real Estate Law | Civil Litigation
Civil litigation: banking, real estate. Generations of Tulsa, Oklahoma, lawyers have built a strong reputation. Contact Joseph L. Hull, PLLC, at 918-921-5025.
1717 So. Cheyenne Ave.
Tulsa
,
OK
74119-4611
http://www.josephlhull.com

7.
Paul E. Swain, PLC
Tulsa Adoption Services Lawyer | Oklahoma Family Law Attorney | Estate Planning Broken Arrow
If you need a Tulsa adoption services attorney, contact Paul E. Swain, PLC, at 918-599-0100 to schedule a free consultation.
406 South Boulder Avenue
Suite 423
Tulsa
,
OK
74103
http://www.swainlaw.com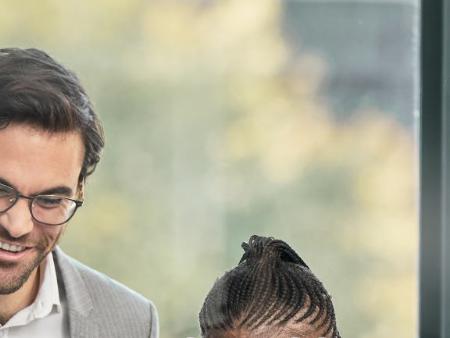 8.
Hart Law Office, P.C.
Tulsa OK Tax Law Attorney | Military Disability Benefits Lawyer Tulsa, Oklahoma
Whether you have suffered a personal injury, become disabled, or want help with your taxes, contact the Hart Law Office, located in Tulsa, OK to schedule a consultation.
2431 Nowata Place
PO Box 4040
Bartlesville
,
OK
74006
http://www.hartlawofficepc.com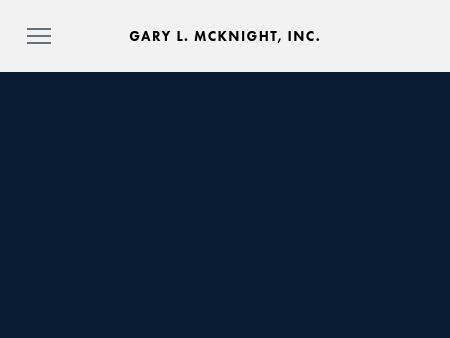 10.
J. Ralph Moore, P.C.
Claremore Estate Planning Attorney | Pryor Divorce Lawyer
J. Ralph Moore provides skilled representation in estate planning and family law. 918-803-0481.
2 Court Place
P.O. Box 368
Pryor
,
OK
74362-0368
http://www.jralphmoorepc.com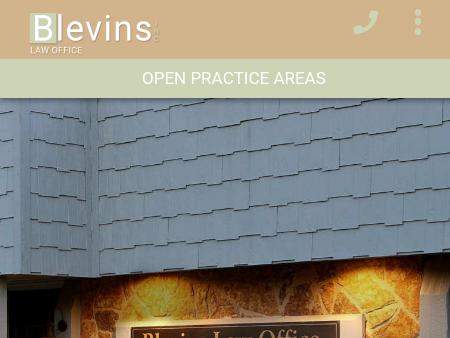 11.
Blevins Law Office, Inc.
Pryor OK Divorce Lawyers | Mayes County Oklahoma Child Support Attorney | Claremore Divorce Law
You can benefit from our Pryor attorney's 40 years of family law experience. Call Blevins Law Office for an initial consultation. 918-803-4423.
110 North Adair Street
Pryor
,
OK
74361
http://www.blevinslawok.com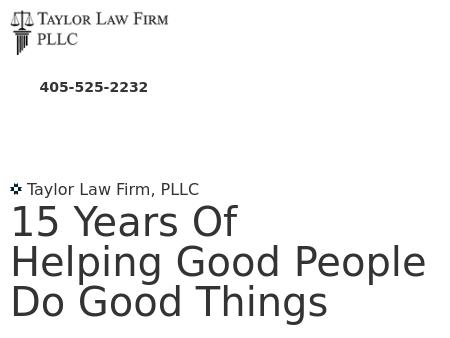 12.
Taylor Law Firm, PLLC
Oklahoma City Family Law Lawyers | Attorneys in OKC
Our Oklahoma City family law lawyers are committed to making sure that clients have the right guidance to make informed decisions in their cases.
625 NorthWest 13th Street
Oklahoma City
,
OK
73103-2239
http://www.taylorlawfirmok.com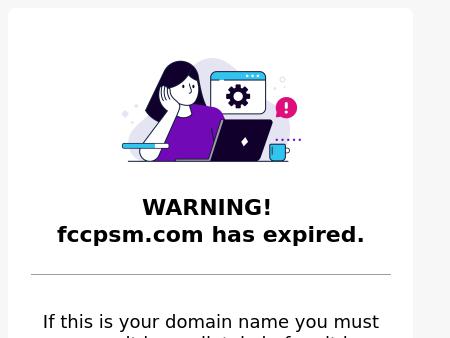 13.
Frailey, Chaffin, Cordell, Perryman, Sterkel, McCalla & Brown
Business Law Attorneys Oklahoma City | Insurance Law Lawyers Chickasha OK | Tulsa Probate Administra
Free initial consultation with business law attorneys in Oklahoma City: Frailey, Chaffin, Cordell, Perryman & Sterkel, LLP: 405-224-0237.
201 North Fourth Street
P.O. Box 533
Chickasha
,
OK
73023
http://www.fccpsm.com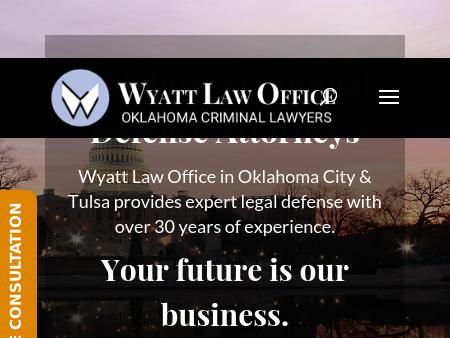 14.
Wyatt Law Office--Oklahoma Criminal Lawyers
Oklahoma Criminal Lawyers and Attorneys | Wyatt Law Office
Defending you against felony crimes in Oklahoma state and federal courts since 1989. Aggressive, award-winning Oklahoma Criminal Defense Lawyers & Attorneys ?Wyatt Law Office 405.234.5500 ?Practicing Statewide
501 N. Walker Avenue
Suite 110
Oklahoma City
,
OK
73102-1627
http://www.wyattlaw.com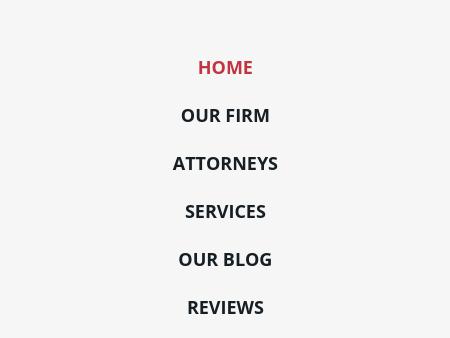 15.
Nichols Law Firm
Norman OK Criminal Attorney, DUI Defense | Moore Family & Divorce Lawyer | Cleveland County Car
Nichols Law Firm in Norman, Oklahoma. Criminal Defense Attorney, Family Law and Divorce Lawyer, DUI Defense, Car Accidents, Drug Crimes and Bankruptcy. Call 405-217-4118.
200 South Wewoka Avenue
Suite 200
Wewoka
,
OK
74884
http://www.drewnicholslaw.com
Tulsa, OK Real Estate Lawyers