Oklahoma City, OK Neighbors Lawyers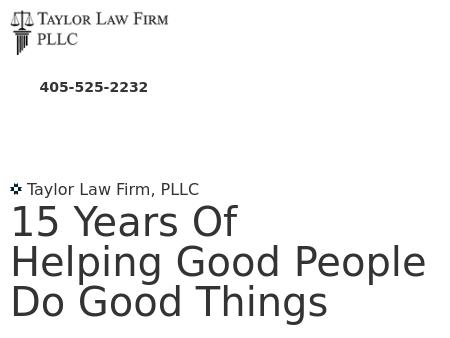 1.
Taylor Law Firm, PLLC
Oklahoma City Family Law Lawyers | Attorneys in OKC
Our Oklahoma City family law lawyers are committed to making sure that clients have the right guidance to make informed decisions in their cases.
625 NorthWest 13th Street
Oklahoma City
,
OK
73103-2239
http://www.taylorlawfirmok.com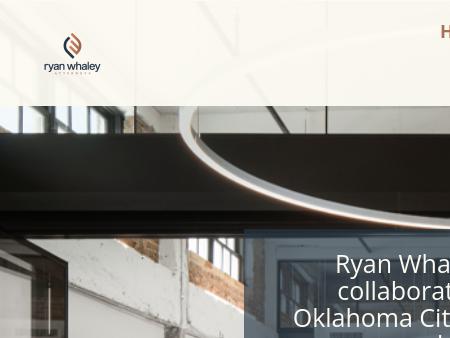 3.
Hiltgen & Brewer, P.C.
Oklahoma City Insurance Defense Attorneys | Nationwide Product Liability Defense Lawyers OK | Hiltge
Trust the experienced insurance defense lawyers of Hiltgen & Brewer, P.C.. They serve business owners and operators in states such as Alabama, Arizona, and California with professional, quality legal services that are recognized throughout the United States. For the highest quality insurance litigation defense and other legal representation, look no further than Hiltgen & Brewer, P.C.
9505 North Kelley Avenue
Oklahoma City
,
OK
73131
http://www.hiltgenbrewer.com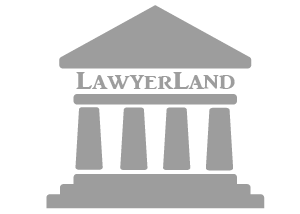 4.
Richard Hasley
Oklahoma City Divorce & Family Law Attorneys | Tulsa Personal Injury Lawyers | Shawnee Lawton OK
Get started on your legal solution right here, right now. Call (405) 694-4231 or Toll-free (888) 218-6133 today for a free initial consultation with an Oklahoma City divorce and family law attorney, personal injury lawyer and civil litigation attorney from The Law Office of Richard Hasley.
3535 N.W. 58th Street
Suite 1000 (10th Floor)
Landmark Towers East
Oklahoma City
,
OK
73112
http://www.hasleylawfirm.com

5.
Mahaffey & Gore, P.C.
Oklahoma Oil And Gas Lawyer | Energy Industry Attorney | Oil And Gas Producers, Business Law
Experienced Oklahoma City oil and gas lawyers. Contact Mahaffey & Gore, P.C., today at 405-694-4472 to speak with a knowledgeable oil and gas attorney.
300 NE 1st Street
Oklahoma City
,
OK
73104
http://www.mahaffeygorelaw.com

6.
Neelam A Patel, P.C.
Oklahoma City Business Law Attorney | Moore OK Immigration Attorney | Edmond OK Personal Injury
Contact a personal injury, estate planning, insurance bad faith and business law attorney in Oklahoma City. Call Neelam A Patel, P.C., at 405-698-1291.
414 NW 4th Street
Suite 200
Oklahoma City
,
OK
73102-3060
http://www.patellawokc.com

7.
Derryberry & Naifeh, LLP
Oklahoma City Business Attorney | OKC License Defense Lawyer | Real Estate
For experienced assistance with a diverse range of legal challenges, call Derryberry & Naifeh, LLP, in Oklahoma City, at 866-661-0893.
4800 North Lincoln Boulevard
Oklahoma City
,
OK
73105
http://www.derryberrylaw.com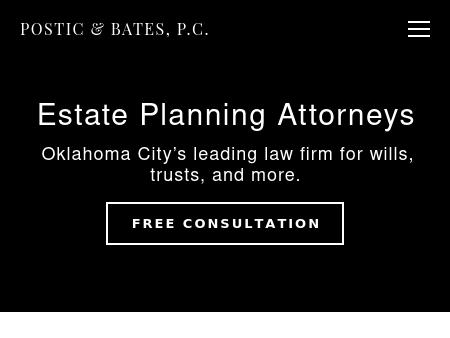 8.
Postic & Bates, P.C.
Home | Postic & Bates, P.C. |
Estate planning attorney Martin Postic serves clients in the Oklahoma City, Oklahoma, area, including Canadian, Cleveland, Logan, McClain, Oklahoma, and Pottawatomie counties.
2212 Shadowlake Dr
Oklahoma City
,
OK
73159
http://www.posticbates.com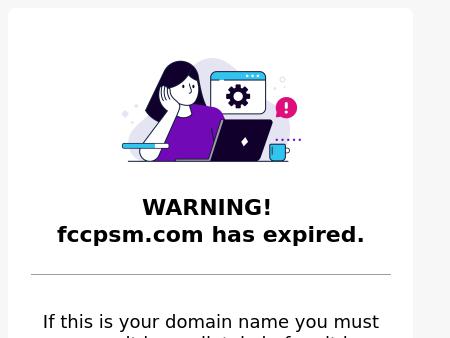 9.
Frailey, Chaffin, Cordell, Perryman, Sterkel, McCalla & Brown
Business Law Attorneys Oklahoma City | Insurance Law Lawyers Chickasha OK | Tulsa Probate Administra
Free initial consultation with business law attorneys in Oklahoma City: Frailey, Chaffin, Cordell, Perryman & Sterkel, LLP: 405-224-0237.
201 North Fourth Street
P.O. Box 533
Chickasha
,
OK
73023
http://www.fccpsm.com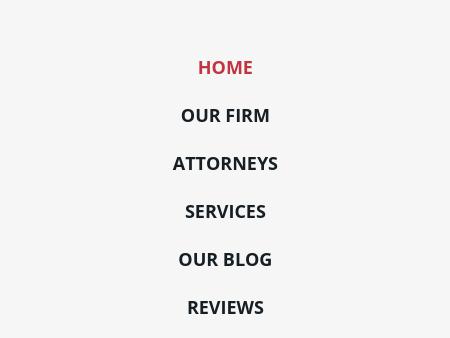 10.
Nichols Law Firm
Norman OK Criminal Attorney, DUI Defense | Moore Family & Divorce Lawyer | Cleveland County Car
Nichols Law Firm in Norman, Oklahoma. Criminal Defense Attorney, Family Law and Divorce Lawyer, DUI Defense, Car Accidents, Drug Crimes and Bankruptcy. Call 405-217-4118.
200 South Wewoka Avenue
Suite 200
Wewoka
,
OK
74884
http://www.drewnicholslaw.com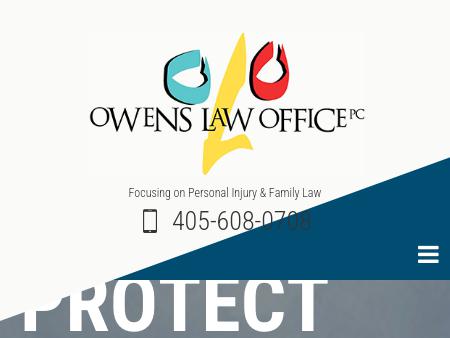 11.
Owens Law Office, PC
Oklahoma City Auto Accident Lawyer | Tulsa Family Law Attorney | Oklahoma City Insurance Claim
Contact Oklahoma City attorney Phillip P. Owens II regarding your personal injury, family law or other legal needs. Call Owens Law Office at 800-746-8705.
6907 NW 122nd Street
Edmond
,
OK
73142
http://www.owenslawofficepc.com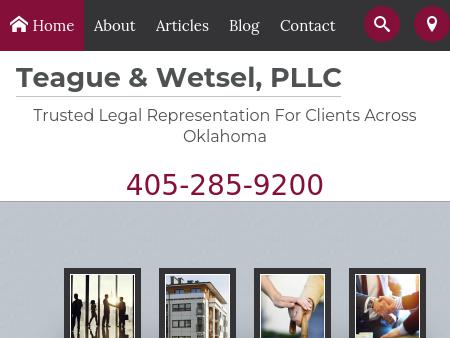 12.
Teague & Wetsel, PLLC
Edmond Oklahoma Business Law Attorneys | Midwest City OK Business Formation Lawyer | Estate Planning
Teague & Wetsel, PLLC, in Edmond, Oklahoma, represents individuals and businesses in business law, estate planning and real estate. Call 405-757-4856.
1741 West 33rd Street
Suite 120
Edmond
,
OK
73013
http://www.teaguewetsel.com

13.
Lidia Law Firm
Design Support
To discuss an estate planning, business law or real estate matter with an experienced lawyer, call Lidia Law Firm in Edmond, Oklahoma, at 405-757-4861.
1300 E 9th St
Suite 10
Edmond
,
OK
73034
http://www.lidialaw.com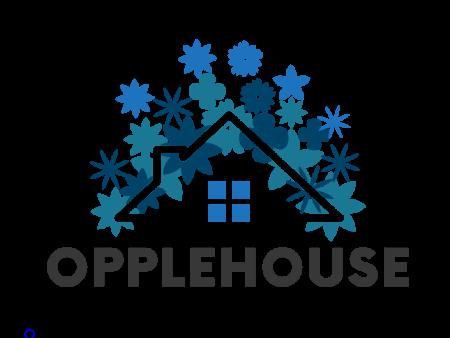 14.
Milburn & Massey
Shawnee Estate Planning Attorney | Disability | Financial Planning
Milburn & Massey in Shawnee, Oklahoma, is a full-service firm providing sound legal advice with financial acuity and practical business acumen: 405-777-2582.
1507 N. Shawnee Ave.
Shawnee
,
OK
74804
http://milburn-law.com

15.
Leach & Sullivan, Limited Liability Partnership
Duncan Oklahoma Oil & Gas Attorneys | Stephens County OK Probate Estate Planning Personal Injury
Leach, Sullivan, Sullivan & Watkins represents clients throughout Southwest, Oklahoma, in legal matters of oil & gas law, estate planning & probate, personal injury, business & real estate. Call 580-255-1111.
921 Main Street
P.O. Box 160
Duncan
,
OK
73534
http://www.leachsullivan.com
Oklahoma City, OK Neighbors Lawyers