Scottsdale, AZ Contracts Lawyers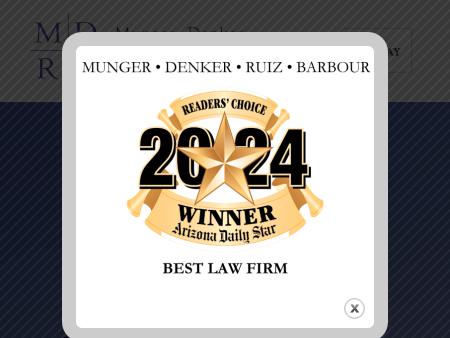 16.
Munger Chadwick
Our Tucson Phoenix Lawyers are hear to help you fight for your cases! Please contact us with what location and your problems your looking to have resolved!
2398 E. Camelback Rd.
Phoenix
,
AZ
85016
http://www.mungerchadwick.com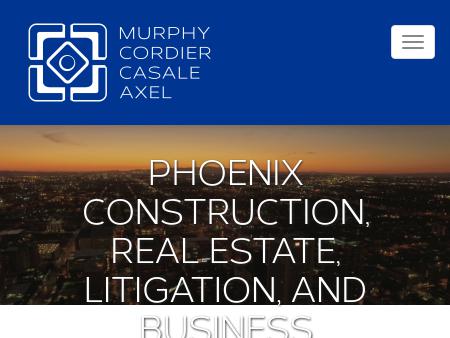 17.
Murphy Karber Cordier PLC
Phoenix Construction Attorney | Commercial Real Estate Law | Arizona
Experienced Phoenix construction law attorneys. Contact Murphy Karber Cordier PLC at 602-456-7724 to speak with an Arizona construction litigation lawyer.
2828 N. Central Avenue
Suite 1110
Phoenix
,
AZ
85012
http://www.mkcfirm.com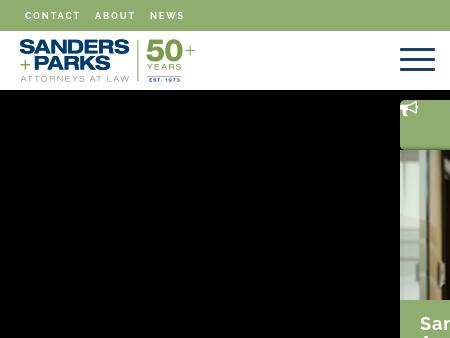 18.
Sanders & Parks, P.C.
Civil Litigation Attorneys, Sanders & Parks Phoenix, Arizona AZ Administrative, Business, Real E
Our Phoenix civil litigation attorneys at the law firm of Sanders and Parks, P.C., are dedicated to providing high-quality service and personal attention to all clients, whether large or small.
3030 North Third Street
Suite 1300
Phoenix
,
AZ
85012
http://www.sandersparks.com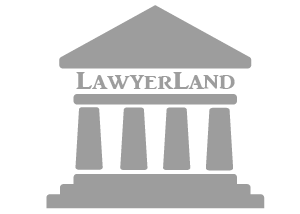 19.
Salvador Phillips, PLLC
Phoenix Lawyer | Salvador Phillips, PLLC
Need help with a business, personal injury, or family matter speak? With our skilled Phoenix lawyer at Salvador Phillips, PLLC! Free evaluations available.
1 E. Washington Street
Suite 500
Phoenix
,
AZ
85004-2558
http://www.asalvadorlaw.com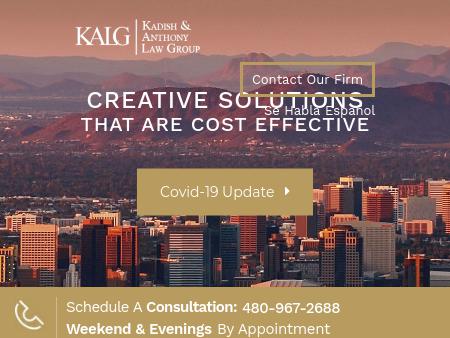 21.
Kadish Associates Law Group
Business and Commercial Law Attorney | Tempe and Scottsdale |Kadish Law Group
At Kadish Associates Law Group, we are dedicated to helping you achieve your best possible outcome. Call 800-431-5180 to learn how our team can help.
1701 South Mill Avenue
Suite 102
Tempe
,
AZ
85281
http://www.emkadish.com

22.
The Calhoun Law Firm, PLC
Tempe Business Law Lawyer | Maricopa County Business Formation Attorney | Phoenix AZ Corporate Couns
Call 602-388-1898 today for a free initial phone consultation with a business formation attorney from The Calhoun Law Firm in Tempe.
Post Office Box 2995
Tempe
,
AZ
85280
http://www.jaycalhounlaw.com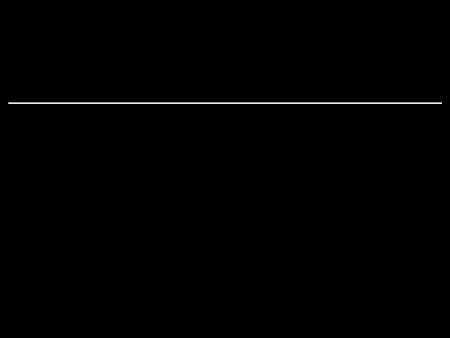 23.
Callahan & Blaine
Phoenix Personal Injury Lawyer | Arizona Accident Injury Attorney | Wrongful Death
If you need an experienced personal injury litigation law firm in Arizona, contact Callahan & Blaine at 888-321-8994 to schedule a free consultation.
2375 E. Camelback Road
Suite 600
Phoenix
,
AZ
85016
http://www.phoenix-arizona-personal-injury.com
Scottsdale, AZ Contracts Lawyers