Miami, FL Power of Attorney Lawyers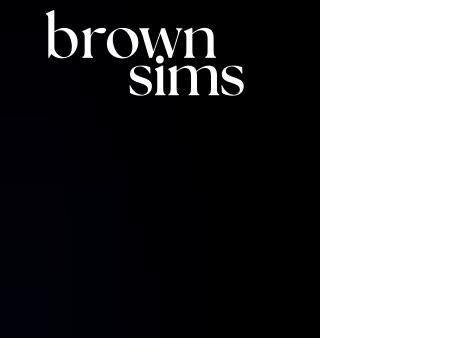 1.
Brown Sims, P.C.
Brown Sims is a National Litigation Firm With Over 65 Attorneys
Brown Sims' legal services include: trial and appellate, arbitration, business transactions, legal consulting, coverage, and state and federal workers comp
9130 South Dadeland Boulevard
Suite 1600
Miami
,
FL
33156
http://www.brownsims.com

2.
Jorge L. Gurian, P.A.
Miami Tax Law Lawyer | Business Investment, Contract & Estate Planning Attorney Dade County
At Jorge L. Gurian, P.A., excellence and service are our priorities. Call 305-290-1940 to work with an experienced Miami tax law attorney today.
2665 S. Bayshore Dr.
Suite 800
Miami
,
FL
33133
http://www.gurianlaw.com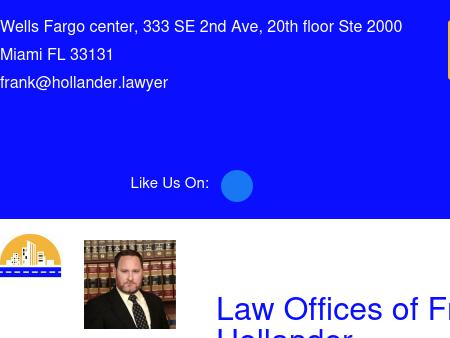 3.
Hollander and Associates, LLC
Hollander And Associates, LLC, Miami, FL
Hollander and Associates is a full-service law firm. Our law offices are conveniently located in Miami, Fla.
One Biscayne Tower, Suite 1650
2 South Biscayne Boulevard
Miami
,
FL
33131
http://www.attorneyatlaw.bz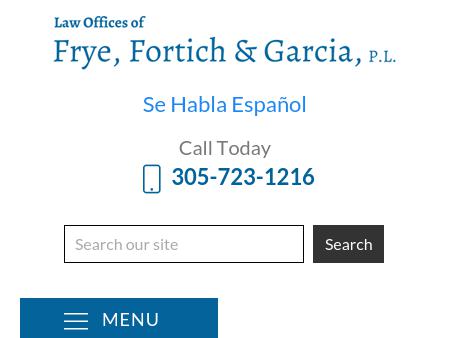 5.
Warren Gammill & Associates, P.L.
Miami Business Law Attorney | Fort Lauderdale FL Real Estate Litigation Lawyer | Florida Intentional
Warren Gammill & Associates is a business law firm serving the needs of South Florida. For an initial consultation please call 305-579-0000.
Suite 400, Courthouse Plaza
28 West Flagler Street
Miami
,
FL
33130
http://www.gammilllaw.com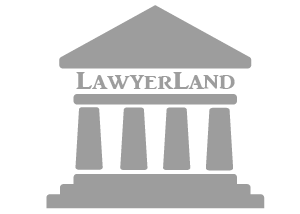 7.
Nelson C. Keshen, P.A.
Miami Estate Planning Lawyer | Pinecrest Probate & Trust Administration Attorney | Dadeland Guar
Competent, experienced representation in probate, estate planning, real estate and business law: Nelson C. Keshen, P.A., Miami, Florida, at 305-742-0029.
9155 S. Dadeland Boulevard
Suite 1718
Miami
,
FL
33156
http://www.probatemiami.com
8.
Barreto & Romero, P.A.
Probate & Estate Administration Lawyers South Florida Will Contest Attorney | Luis E. Barreto &a
The attorneys at Luis E. Barreto & Associates, P.A. in Miami, Florida have the knowledge and resources needed to provide the right solution to any estate planning, administration, or litigation matter.
19 West Flagler Street
Suite 720
Miami
,
FL
33130
http://www.miamiprobate.com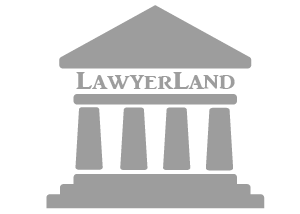 9.
Vari & Associates, LLC.
Pittsburgh Divorce Attorneys | Allegheny County Family Law Lawyers | PA Custody & Support Law Fi
Your children & financial future deserve experienced PA family law attorneys. Pittsburgh divorce, child support, custody lawyers. Call Vari & Associates at 855-LISA-VARI.
Vizcayne Tower
244 Biscayne Boulevard, Suite 2202
Miami
,
FL
33132
http://www.miamiflfamilylawyers.com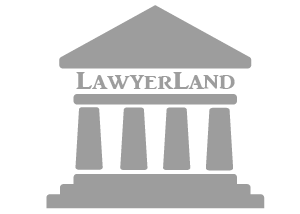 11.
Deborah Doliner, P.A.
Home | Deborah Doliner P.A. | Miami
Contact Deborah Doliner P.A. in Miami, Florida, at 305-662-9997 to discuss your estate planning, probate, trust administration or guardianship needs.
7685 S.W. 104th Street
Suite 200
Miami
,
FL
33156
http://www.ddolinerlaw.com

12.
Martin Law, P.A.
Real Estate Civil Litigation Personal Injury attorney Deborah M Martin Coral Gables Florida FL Lawye
The Martin Law Firm of Deborah M Martin, locatedin Coral Gables Florida, practicing in the areas of Real Estate, Civil Litigation and Personal Injury Law.
270 South West 25th Road
Suite 4
Miami
,
FL
33129
http://www.martinlawpa.com


14.
Levey Lieberman LLP
Commercial Business Collection Attorney Miami Florida | Lewis J Levey
At Levey Lieberman in Miami, our lawyers care about getting good results, fast. We represent businesses and high-asset individuals worldwide. 800-618-9938
1688 Meridian Avenue
Suite 900
Miami
,
FL
33139
http://www.leveylaw.com

15.
Vernita C. Williams, Esq., PA
Miami Estate Planning Attorney | Miramar Probate Lawyer | Boca Raton FL Will and Trust Attorney
Do you need a Miami estate planning attorney and civil litigator with 20 years experience? Call Vernita C. Williams, Esq., PA, today at 877-833-0101.
6625 Miami Lakes Drive
3rd Floor
Miami
,
FL
33014
http://www.attorneyvernitawilliams.com
Miami, FL Power of Attorney Lawyers