Detroit, MI Homeowners Association Lawyers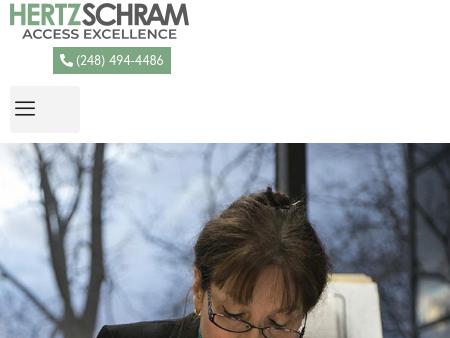 1.
Hertz Schram PC
Personal Injury, Criminal & Business Law Attorneys Detroit
At Hertz Schram, our team of dedicated attorneys provides legal advice in personal injury, criminal defense and business law matters. Call 313-757-4724.
Chrysler House
719 Griswold Street
Suite 820-128
Detroit
,
MI
48226
http://www.hertzschram.com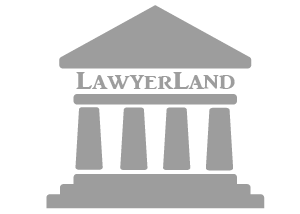 2.
Kaufman, Payton & Chapa
Michigan Injury Attorney | Farmington Hills Workers' Compensation, Social Security Disability Lawyer
To schedule a free initial consultation with an experienced team of Michigan personal injury attorneys, contact The Trial Team at 800-763-4818.
40 1/2 East Ferry Street
Detroit
,
MI
48202
http://www.michigantrialteam.com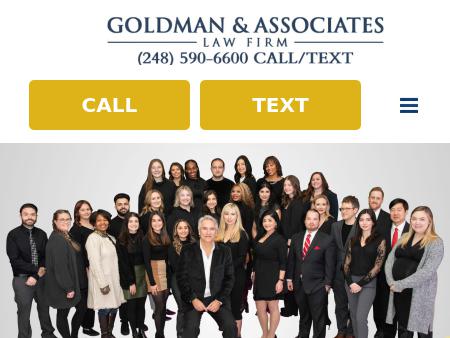 3.
Goldman & Associates
Lawyers in Michigan - Michigan Divorce, Criminal, DUI, Accident in Detroit, Southfield, Lansing, Ann
Free consultation with top Michigan lawyers specializing in Divorce, Custody, Criminal, Accident and Injury. Call (877) 737-8800 (24/7) for legal advice.
719 Griswold
Detroit
,
MI
48226
http://www.akivagoldman.com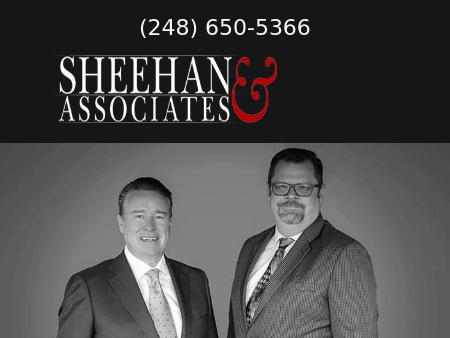 4.
Sheehan & Associates, P.L.C.
Detroit Business Lawyers | Rochester Hills Criminal Attorney | Oakland County Michigan Family Law La
The Detroit business lawyers at Sheehan & Associates, P.L.C., handle divorce, contracts, drug crimes and other areas of law in Michigan. Call 248-218-1473.
1460 Walton Blvd.
Suite 102
Rochester Hills
,
MI
48309-1766
http://www.sheehanlawyers.com

5.
Petrella Brown PLC
Michigan International Law Firm | Southfield Immigration Lawyers | Probate and Estate Planning
Get effective results, prompt answers and personal service from experienced business and international law attorneys at Petrella Brown PLC. Call 248-223-9883.
26211 Central Park Boulevard
Suite 207
Southfield
,
MI
48076
http://www.petrellabrown.com

6.
Dovitz Law Offices
Oakland County Real Estate | Bloomfield Hills Real Attorney | Southfield MI
At Dovitz Law Offices, we have the experience you should seek in your Oakland County real estate attorney. Call 248-274-6385.
25900 West Eleven Mile Road
Suite 250
Southfield
,
MI
48034
http://www.dovitzlaw.com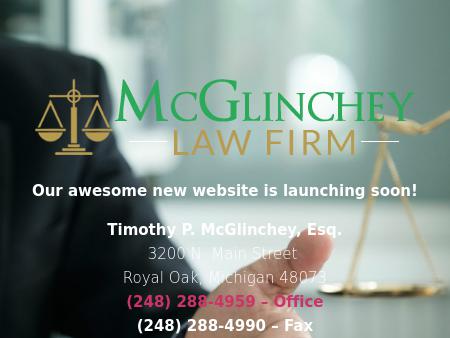 7.
McGlinchey Law Firm
Royal Oak, Michigan, Timothy McGlinchey concentrates on Business Organizations Criminal Law Creditor
McGlinchey Law Firm provides a full range of legal services throughout Michigan. Call or email Timothy P. McGlinchey today for a consultation. 248-288-4959
3123 Crooks Rd.
Royal Oak
,
MI
48073
http://www.tpmlawfirm.com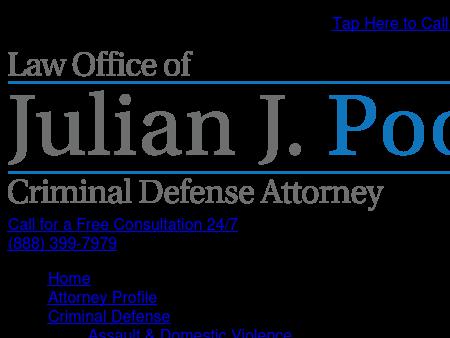 8.
Law Office of Julian J. Poota, PLLC
Southfield Criminal Defense Lawyer | Divorce Attorney in Detroit Michigan Best Top | Novi, MI
Are you about to divorce in the Southfield, Michigan area? Have you been charged with a serious criminal offense? Our attorney can help you. Call Julian J. Poota, PLLC today. Call 248-356-8900.
24725 W. 12 Mile Rd
Suite 110
Southfield
,
MI
48034-7625
http://www.pootalaw.com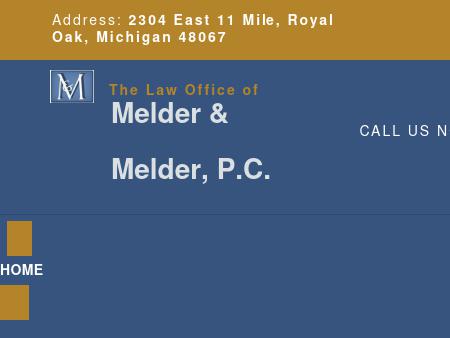 9.
Melder & Melder, P.C.
Royal Oak Family & Divorce Lawyer | Michigan Real Estate Attorney | Oakland County Bankruptcy La
The Royal Oak family and divorce lawyers at Melder & Melder, P.C., handle all Southeast Michigan family law issues. Call 248-556-2682 today.
2304 East 11 Mile Road
Royal Oak
,
MI
48067
http://www.melderandmelder.com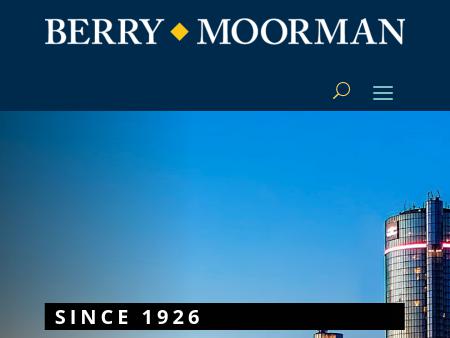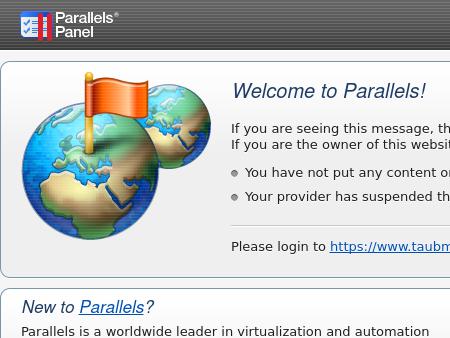 12.
Akeel & Valentine, PLC
Detroit Employment Law Attorney | Michigan Federal Employee Lawyer
For help with an employment or business problem, call the lawyers at Akeel & Valentine, PLC, in Dearborn at 248-918-4542. Free consultation.
360 Porter Street
Suite 200
Dearborn
,
MI
48124
http://www.akeelvalentine.com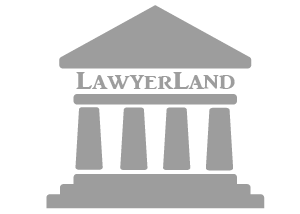 13.
Hoffert & Associates, P.C.
Farmington Hills Tax Law Lawyer | West Bloomfield Real Estate Planning Attorney | Lansing Business L
For help with your property tax appeal or business dispute, contact Farmington Hills attorneys of Hoffert & Associates, P.C., at 248-973-7838.
32255 Northwestern Highway
Suite 290
Farmington Hills
,
MI
48334
http://www.hoffertlaw.com

14.
Bieber & Czechowski, PLLC
Warren Estate Planning Lawyer | Sterling Heights Divorce Attorney | Clinton Township Probate
Contact Bieber & Czechowski for a free estate planning, probate, divorce or Social Security Disability consultation in Warren, Michigan. Call 586-467-5121.
26224 Van Dyke Avenue
Center Line
,
MI
48015-1220
http://www.bcbestlawfirm.com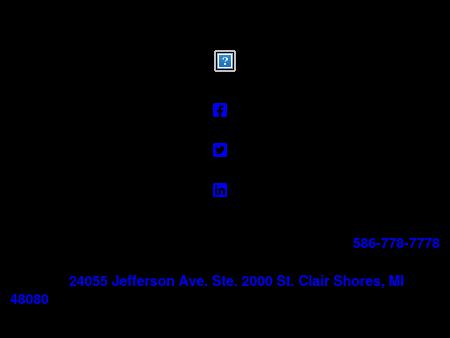 15.
Ihrie O'Brien
St. Clair Shores Trial Attorneys | Michigan Litigation Lawyers | Warren Family Law Attorney
Call 586-778-7778 to arrange a free consultation with one of our experienced St. Clair Shores trial attorneys today.
24055 Jefferson Avenue
Suite 2000
Saint Clair Shores
,
MI
48080
http://www.ihrieobrienlaw.com
Detroit, MI Homeowners Association Lawyers