Milwaukee, WI Construction Defects Lawyers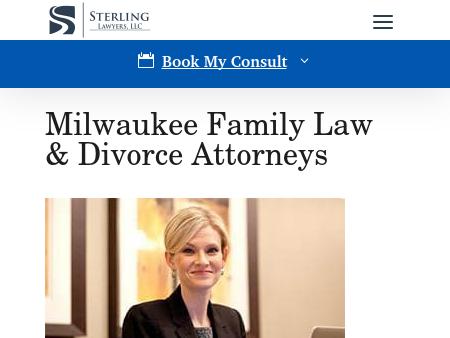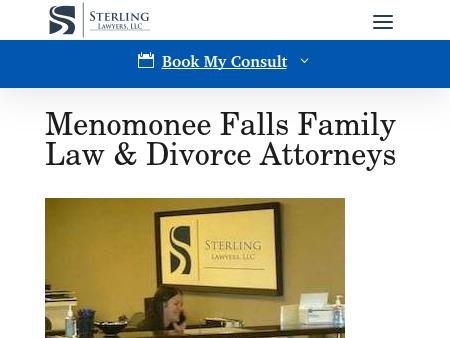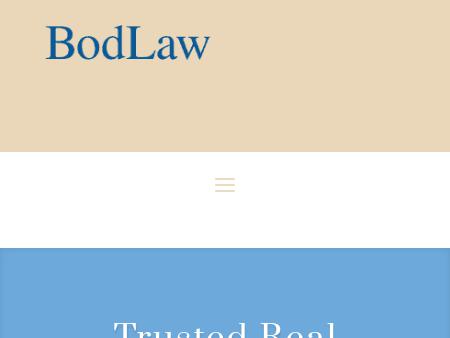 3.
Law Offices of Daniel S. Draper, S.C.
Lake Geneva Wisconsin Social Security Disability Attorney | WI Civil Litigation Family Law Lawyer
Contact us online for an experienced attorney. Braden Olson Draper, LLP, is a general practice law firm in Lake Geneva, Wisconsin.
500 Commercial Court
Suite 300
Post Office Box 940
Lake Geneva
,
WI
53147
http://www.bodlaw.net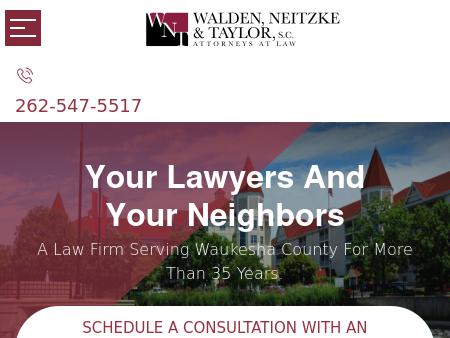 4.
Walden, Schuster & Vaklyes, S.C.
Walden & Schuster, S.C. | Waukesha WI Civil Litigation Lawyers
For a full-service firm with focused, skilled legal practitioners, contact the Waukesha attorneys of Walden & Schuster, S.C. at 262-955-8330.
707 W. Moreland Blvd.
Suite 9
Waukesha
,
WI
53188
http://www.waldenlaw.net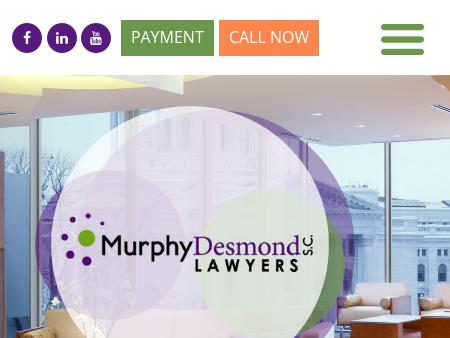 5.
Murphy Desmond S.C.
Murphy Desmond S.C. | Madison and Janesville Wisconsin Business Law Attorneys | Employment Lawyers |
In matters involving business law, real estate, estate planning or other areas, the attorneys at Murphy Desmond S.C. are committed to exceeding your expectations.
101 E. Milwaukee St.
Suite 301
Janesville
,
WI
53545
http://www.murphydesmond.com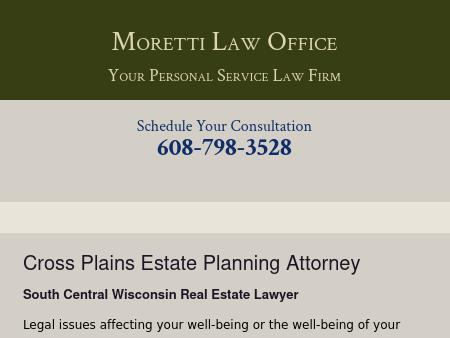 6.
Moretti Law Office
Cross Plains WI Estate Planning Lawyer | Wisconsin Elder Law Attorney | Dane County Real Estate
For experienced legal advice in the Cross Plains, Wisconsin, area, call the Moretti Law Office at 608-370-5944.
2305 Main Street
Cross Plains
,
WI
53528
http://www.cpmorettilawoffice.com

7.
Cullen Weston Pines & Bach LLP
Madison WI Criminal Lawyers | Wisconsin Civil Rights Litigation Attorneys | Divorce, Environmental L
Contact a Madison law firm with integrity, intelligence and the ability to safeguard client rights. Call Cullen Weston Pines & Bach LLP at 608-807-0752 or 866-443-8661 (toll free) to meet with an experienced attorney.
122 West Washington Avenue
Suite 900
Madison
,
WI
53703
http://www.cwpb.com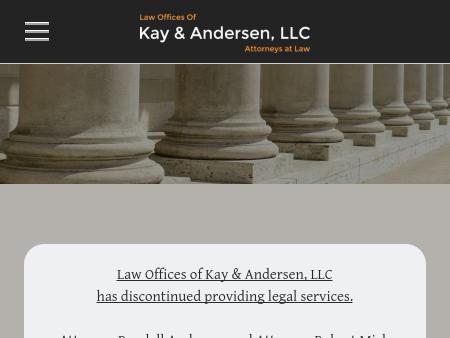 8.
Kay & Andersen, LLC
Kay & Andersen, LLC : Attorneys at Law : Madison, WI
Providing legal services for businesses, professionals and individual clients involving a broad range of legal matters.
One Point Place
Suite 201
Madison
,
WI
53719
http://www.kayandandersen.com

9.
The Law Office of Mark E. Sostarich
Elkhorn Family Law Attorney | Kenosha Business Law | Personal Injury
Experienced trial and appellate counsel practicing throughout Wisconsin. The Law Office of Mark E. Sostarich. 800-837-6956. Free consultations.
6 South Church Street
Elkhorn
,
WI
53121
http://www.sostarichlaw.com

10.
Niebler, Pyzyk, Roth & Carrig, LLP
Complex Business Law & Litigation Attorney | Real Estate & Family Law Lawyer Wisconsin
Niebler, Pyzyk, Roth & Carrig, LLP, is a Waukesha County law firm with attorneys serving businesses, banks and property owners throughout Wisconsin. Call (866) 550-7311.
N94 W17900 Appleton Avenue, Suite 200
Menomonee Falls
,
WI
53051
http://www.nieblerroth.com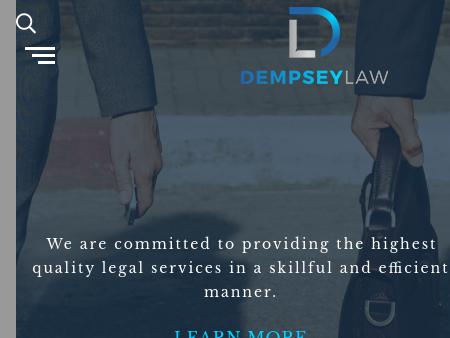 11.
Dempsey Law Firm, LLP
Dempsey Law Firm LLP | Oshkosh, WI Attorneys | Estate Planning, Tax Law, Probate
Oshkosh, Wisconsin full service law firm with attorneys specializing in Estate Planning, Employment Law, Business Law, Tax Law and Litigation
One Pearl Avenue
Suite 302
Oshkosh
,
WI
54901
http://www.dempseylaw.com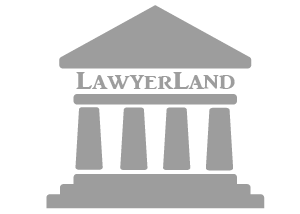 12.
The Sutter Law Firm
Attorneys Sutter Law Firm Appleton Wisconsin WI Business & Commercial Law Health & Health Ca
Contact the Sutter Law Firm in Wisconsin today to discuss your estate planning, construction law, real estate or other needs: 920-991-0405.
Suite 101
2631 N. Meade St.
Appleton
,
WI
54911
http://www.sutterlawfirm.com
Milwaukee, WI Construction Defects Lawyers