Memphis, TN Litigation Lawyers

1.
Crislip, Philip & Associates
Memphis Probate Attorney | Bartlett TN Real Estate Lawyer | Covington Tennessee Business Formation L
For experienced legal counsel and representation, contact the Memphis lawyers at Crislip, Philip & Associates at 901-201-5078 to schedule a consultation.
4515 Poplar Avenue
Suite 322
Memphis
,
TN
38117
http://www.crislipphilip.com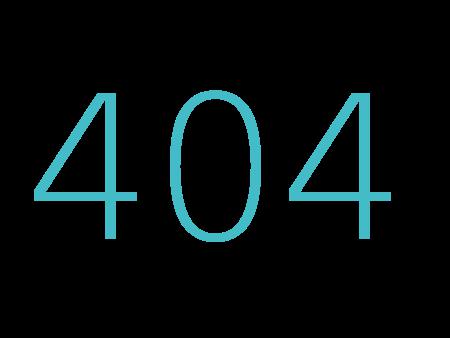 2.
Boyle Brasher, LLC
Defense Litigation Attorneys St Louis MO | Civil Litigation Lawyers Memphis TN
The attorneys at Boyle Brasher LLC provide skilled legal representation from our offices in Memphis, Belleville and St. Louis. Call us for a consultation.
80 Monroe Avenue
Suite 410
Memphis
,
TN
38173
http://www.boylebrasher.com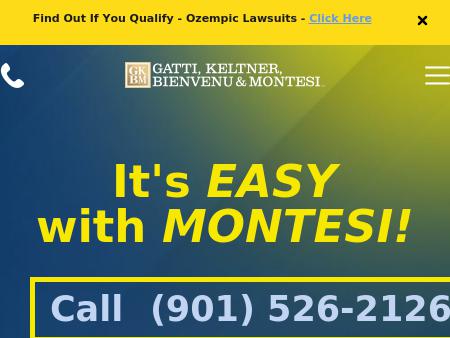 3.
Gatti, Keltner, Bienvenu & Montesi, PLC
Personal Injury Lawyer | Car Accident Attorney |Truck Accident Law Firm Memphis
Personal injury? We do what it takes. Call Memphis personal injury lawyers at Gatti, Keltner, Bienvenu & Montesi, PLC: 901-526-2126. Serving Memphis, Tennessee and the Tri-State Area.
219 Adams Avenue
Memphis
,
TN
38103
http://www.gkbm.com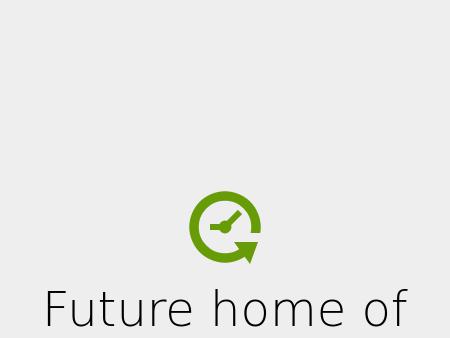 5.
David Rudolph, Attorney at Law
Bourland, Heflin, Alvarez, Minor, & Matthews, PLC | David M. Rudolph
Bourland Heflin Alvarez Minor & Matthews PLC | Memphis, TN Law Firm | real estate transactions, tax law, estate planning, bankruptcy
5400 Poplar Ave.
STE 100
Memphis
,
TN
38119-3669
http://www.bhammlaw.com/Rudolph2.php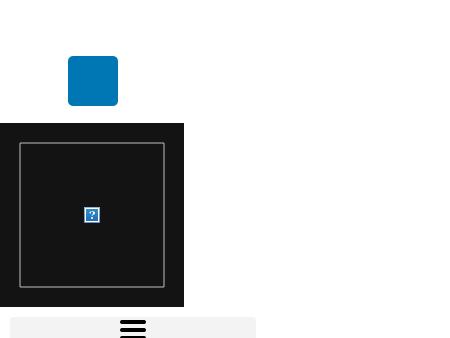 6.
Paul Billings Law
Memphis Commercial Lawyer | Tennessee Business Law Attorney |
At Paul Billings Law, I help businesses and individuals with a wide range of legal issues. Contact my law office at 877-531-1736 to talk to an experienced Tennessee attorney.
5305 Distriplex Farms Drive
Memphis
,
TN
38141
http://www.paulbillingslaw.com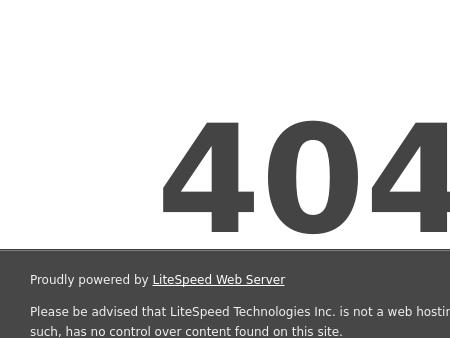 7.
Simmons Law Group, P.A.
Personal Injury Attorneys in Mississippi | Medical Malpractice Lawyer
Simmons Law Group, P.A., is a Jackson personal injury plaintiff and defense firm whose lawyers have extensive experience. Call 601-500-5526.
9037 Poplar Avenue
Suite 101
Memphis
,
TN
38138
http://www.simmonslawgroup.com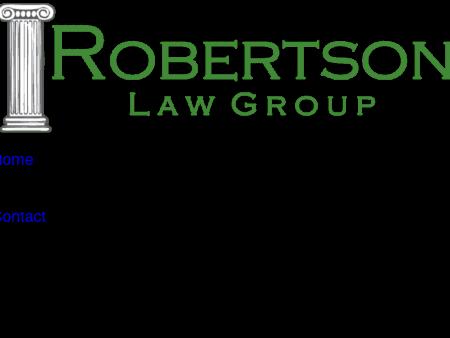 8.
Robertson Law Group
Philip Robertson Attorney at Law | Nashville Business Lawyer, Construction Law and Litigation, Debt
Nashville Business Construction Lawyer, Philip Robertson, Attorney at Law. Nashville Tennessee Legal Services include Debt Collections, Bankruptcy Law, Construction Law, Business Representation and Contracts.
1896 General George Patton
Suite 600
Franklin
,
TN
37067
http://www.robertsonlg.com

9.
Law Office of Timothy H. Nichols, PLLC
Nashville Construction Contract Disputes Attorney | Murfreesboro Real Estate Lawyer | Business Litig
Contact Nashville lawyer Timothy H. Nichols at 615-970-6636 for a free consultation to discuss your construction, real estate or business dispute.
1614 19th Avenue South
Nashville
,
TN
37212
http://www.tnicholslaw.com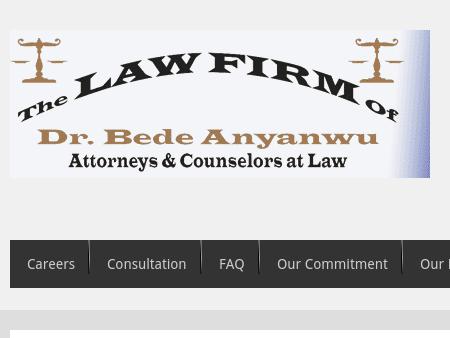 11.
Law Office of Alan C. Betz
Attorneys Law Office of Alan C. Betz Lawrenceburg Tennessee TN Bankruptcy Law Business & Commerc
Tennessee law firm practicing in bankruptcy law, business and commercial law, estate planning and probate, personal injury, and real estate.
P.O. Box 488
22 Public Square
Lawrenceburg
,
TN
38464
http://www.alanbetz.com
Memphis, TN Litigation Lawyers