Topeka, KS Employee's Rights Lawyers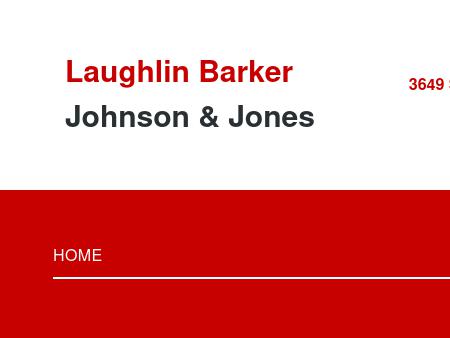 1.
Hamilton Laughlin Barker ET AL
Hamilton Laughlin Barker Johnson & Jones - Personal Injury, Workers Compensation, Eminent Doma
Personal Injury, Eminent Domain, Workers Compensation, Condemnation, Divorce, DUI, Employment Lawyers in Topeka, KS
3649 SW Burlingame Rd.
Suite 200
Topeka
,
KS
66611-2051
http://www.hamiltonlaughlin.com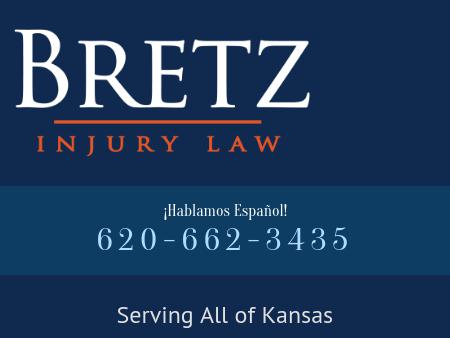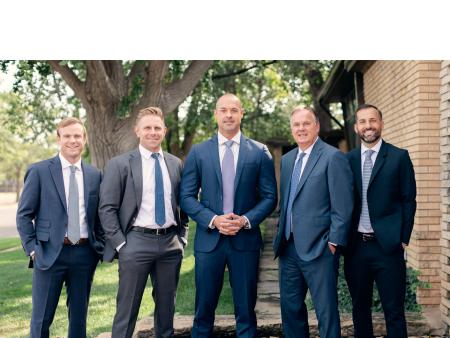 3.
Mann, Wyatt, & Rice
Midwest Personal Injury Attorneys | Mann, Wyatt & Rice
Our Midwest Personal Injury Attorneys have over 50 years of trial & litigation experience representing individuals in Kansas & Missouri.
201 East First
Hutchinson
,
KS
67504
http://mannwyattriceattorneys.legal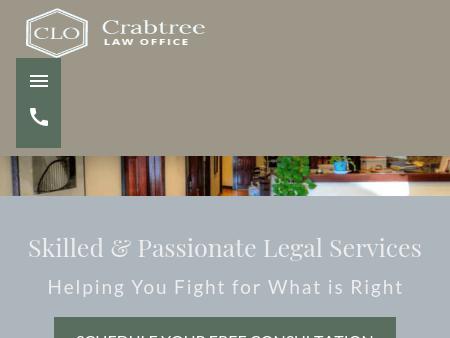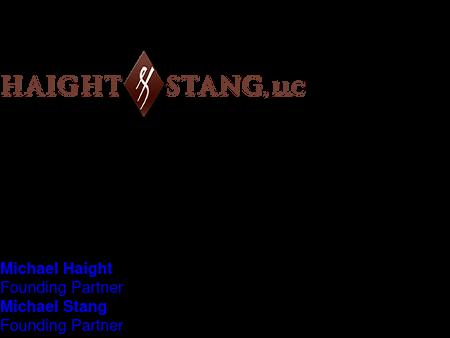 5.
Haight Stang, LLC
Attorney Profiles - Haight Stang, LLC
Read our attorney profiles to learn why you should hire a Kansas City workers' compensation lawyer from our firm. We have a record of success in work injury cases!
10551 Barkley Street
Suite 507
Overland Park
,
KS
66212-1813
http://www.kcworkcomp.com/Attorney-Profiles.aspx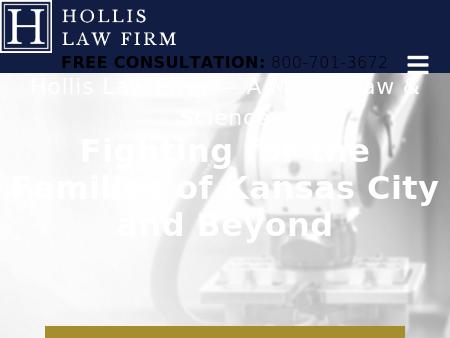 6.
Hollis Law Firm PA
Hollis Law Firm
Hollis Law Firm is a tough, effective legal team which exclusively represents those who have been injured by a dangerous drug or defective medical device.
5100 W. 95th St.
Prairie Village
,
KS
66207-3384
http://www.hollislawfirm.com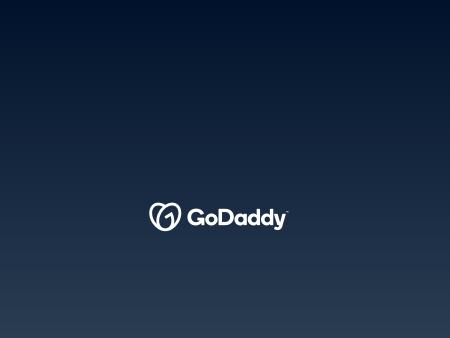 7.
Vasos Law Offices
Attorneys Vasos Law Offices Fairway Kansas KS Federal Employer's Liability Act (FELA) -- Employer In
Kansas law office accepting referrals in products liability, malpractice, wrongful death.
Suite 100
4400 Shawnee Mission Pkwy.
Fairway
,
KS
66205
http://www.vasoslaw.com

8.
Robert R. Laing, Jr.
Kansas City Kansas Attorney | Missouri Lawyer | Overland Park, Olathe, Kansas City Missouri, Indepen
Kansas City, Kansas, attorney Robert R. Laing, Jr. is ready to help with your family law, business, and traffic law needs. Call us today at (913) 378-9111 for a free initial consultation.
2100 Hutton Rd.
Ste. 102
Kansas City
,
KS
66109
http://www.robertlainglaw.com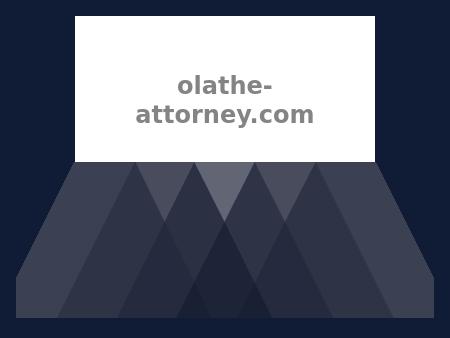 10.
Robert E. McRorey Attorney at Law
Bankruptcy Attorney Robert E. McRorey Workers Compensation Divorce Lawyer Olathe Kansas KS
Our Olathe, Kansas, law office of Robert E. McRorey is dedicated to solving our clients bankruptcy, personal injury and divorce problems.
P.O. Box 61
108 E. Cedar
Olathe
,
KS
66051
http://www.olathe-attorney.com 11.
Wallace & Kolich LLC
Kansas City Work Injuries Lawyers | Wallace & Kolich LLC
Our Kansas City work injuries attorneys welcome both Missouri and Kansas clients. Call Wallace & Kolich LLC, now at 913-624-3774.
4400 Shawnee Mission Parkway
Suite 100
Shawnee Mission
,
KS
66205-2525
http://www.mrwallaw.com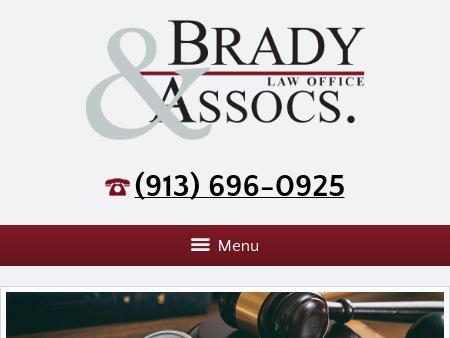 12.
Brady & Associates
Brady & Associates - Overland Park, KS Employment Attorneys
The Kansas City employment attorneys of Brady & Associates help employees nationwide get paid properly. FREE CONFIDENTIAL CONSULTATION.
10901 Lowell Ave.
Suite 280
Overland Park
,
KS
66210
http://www.mbradylaw.com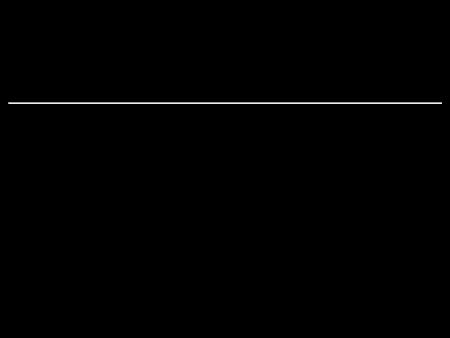 13.
McKee Law, L.L.C.
Olathe Employment Discrimination Attorney | Family Law
McKee Law, L.L.C., in Olathe, Kansas, serves people who have faced employment discrimination or family law conflicts. Call us at 913-712-0535.
13470 S. Arapaho Dr., Suite 170
Olathe
,
KS
66062
http://www.mckee-law.com 14.
Rivera Law, LLC
Rivera Law, LLC | Criminal Defense Lawyer
Vincent Rivera, criminal defense lawyer in Olathe, KS specializes in criminal, DUI / DWI, family law and juvenile law. Call today at (913) 210-0844 for help
115 South Chestnut
Suite #3
Olathe
,
KS
66061
http://www.riveralawoffice.com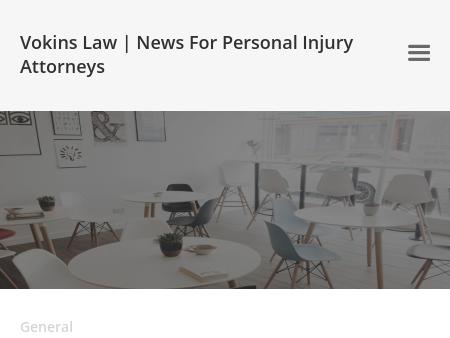 15.
Vokins Law Office, LLC
Olathe Personal Injury Lawyer | Johnson County Consumer Protection Attorney
Vokins Law Office, LLC, is an Olathe, Kansas, firm led by proven trial lawyers. For a personal injury or foreclosure defense consultation, call 913-732-4539.
142 N Cherry Street
Olathe
,
KS
66061
http://www.vokinslaw.com
Topeka, KS Employee's Rights Lawyers