Lafayette, LA Employee's Rights Lawyers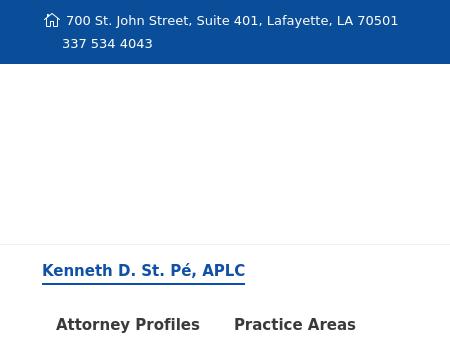 1.
Kenneth D. St. Pe'
Lafayette | New Orleans | Personal Injury Lawyer
Are you looking for a Lafayette Personal Injury Lawyer? We have a winning history with Medical Malpractice, Nursing Home Abuse and Wrongful Death Cases.
311 W. University Ave. Suite A
Lafayette
,
LA
70506
http://www.stpelaw.com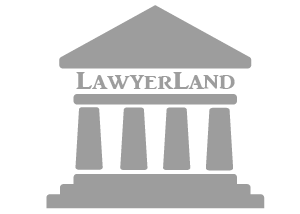 2.
The Register Law Firm
Lafayette Attorney | Harold D. Register Jr. | Louisiana
Based in Lafayette, the lawyers of The Register Law Firm are ready to take on your criminal or injury case. Call 337-443-0623 for a free consult.
216 Rue Louis XIV
Lafayette
,
LA
70508
http://www.hregisterlawfirm.com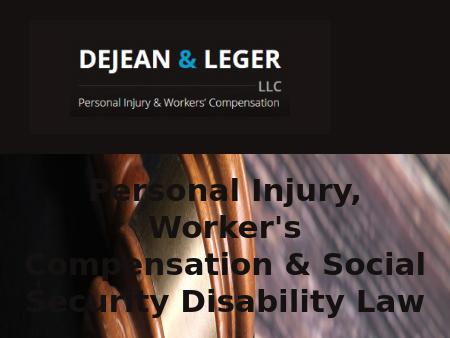 3.
DeJean & Leger, LLC
Opelousas Personal Injury Attorney | Workers Compensation | Disability
For experienced personal injury and workers' compensation representation, speak to the Opelousas lawyers at DeJean & Leger today. Free consultations.
806 S. Main Street
Opelousas
,
LA
70570-6060
http://www.dejeanandleger.com

4.
Huval Veazey Felder & Renegar LLC
Lafayette LA Family Law Lawyers | Covington Business Attorney | Louisiana Injury Claims
The Covington and Lafayette attorneys of Huval, Veazey, Felder & Renegar handle family law, business law and insurance disputes. Call 337-446-2709.
2 Flagg Place
Lafayette
,
LA
70508
http://www.hvfr-law.com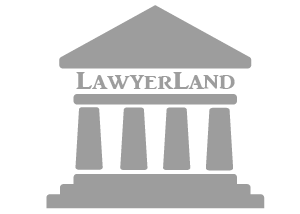 6.
J.H. Barney Law Firm, LLC
Baton Rouge Employment Lawyer | Retaliation, Qui Tam Suit
For help protecting your rights in the workplace, call an experienced attorney from J.H. Barney Law, LLC, at 225-361-2272 in Baton Rouge, Louisiana.
2561 Citiplace Ct.
Suite 750-161
Baton Rouge
,
LA
70808
http://www.jhbarneylaw.com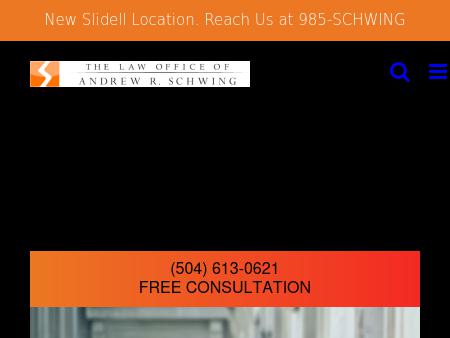 7.
The Law Office of Andrew R. Schwing
New Orleans Business Lawyer | Personal Injury Attorney
The Law Office of Andrew R. Schwing in New Orleans is an agile business law, DWI defense and injury firm devoted to effective results: 504-613-0621.
757 Saint Charles Ave.
Suite 301
New Orleans
,
LA
70130-3726
http://www.schwinglaw.com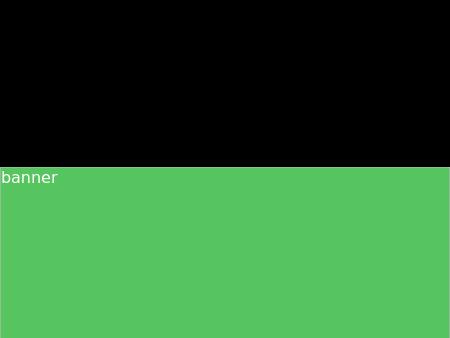 8.
Victor R. Farrugia, Attorney at Law
New Orleans Employment Law Lawyer | Baton Rouge Workplace Harassment Attorney | Louisiana Discrimina
For experienced employment law representation, call attorney Victor R. Farrugia in New Orleans, Louisiana: 866-676-0856.
1100 Poydras Street
Suite 2010
New Orleans
,
LA
70163
http://www.farrugialawfirm.com
Lafayette, LA Employee's Rights Lawyers