Milwaukee, WI Civil Rights Lawyers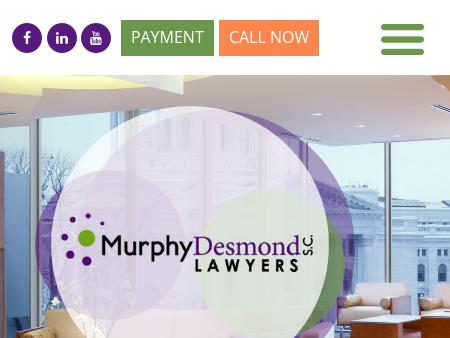 1.
Murphy Desmond S.C.
Murphy Desmond S.C. | Madison and Janesville Wisconsin Business Law Attorneys | Employment Lawyers |
In matters involving business law, real estate, estate planning or other areas, the attorneys at Murphy Desmond S.C. are committed to exceeding your expectations.
101 E. Milwaukee St.
Suite 301
Janesville
,
WI
53545
http://www.murphydesmond.com

2.
Amy F. Scarr, S.C.
Workplace Discrimination Lawyer Madison Wisconsin | Harassment at Work WI
For employment discrimination, civil rights and personal injury representation, speak to Amy F. Scarr today. Experienced attorney serving Madison, Wisconsin.
23 N. Pinckney Street
Suite 310
Madison
,
WI
53703
http://www.madisondiscriminationattorney.com

3.
Cullen Weston Pines & Bach LLP
Madison WI Criminal Lawyers | Wisconsin Civil Rights Litigation Attorneys | Divorce, Environmental L
Contact a Madison law firm with integrity, intelligence and the ability to safeguard client rights. Call Cullen Weston Pines & Bach LLP at 608-807-0752 or 866-443-8661 (toll free) to meet with an experienced attorney.
122 West Washington Avenue
Suite 900
Madison
,
WI
53703
http://www.cwpb.com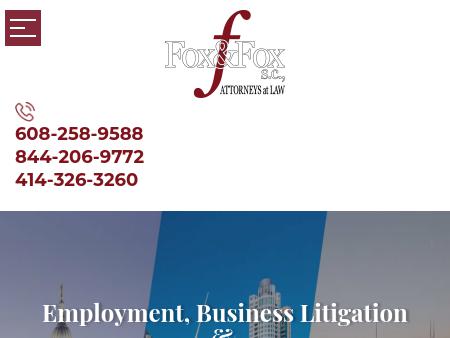 4.
Fox & Fox, S.C.
Wisconsin Employment Law Attorney | Chicago Civil Rights Lawyer | Whistleblower, Accident Injury
Experienced Wisconsin and Illinois employment law attorneys. Contact Fox & Fox today at 800-416-5368 to speak with a Wisconsin employment lawyer.
124 West Broadway
Monona
,
WI
53716
http://www.fox-law.com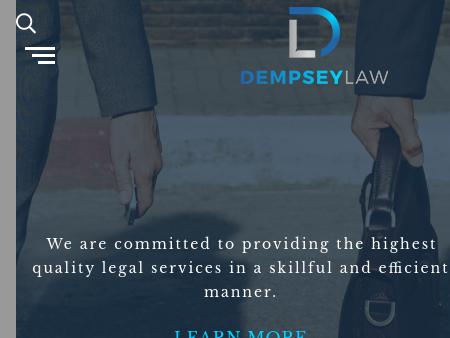 5.
Dempsey Law Firm, LLP
Dempsey Law Firm LLP | Oshkosh, WI Attorneys | Estate Planning, Tax Law, Probate
Oshkosh, Wisconsin full service law firm with attorneys specializing in Estate Planning, Employment Law, Business Law, Tax Law and Litigation
One Pearl Avenue
Suite 302
Oshkosh
,
WI
54901
http://www.dempseylaw.com
Milwaukee, WI Civil Rights Lawyers