Detroit, MI Medical Malpractice Lawyers

1.
McKeen & Associates, P.C.
Michigan Medical Malpractice Lawyers | Birth Injury Attorney Detroit Wayne County
The attorneys of McKeen & Associates, P.C., a Detroit medical malpractice law firm, represents clients for birth injury and other medical malpractice and personal injury issues. Call 866-585-1076.
Penobscot Building
645 Griswold Street
Suite 4200
Detroit
,
MI
48226
http://www.mckeenassociates.com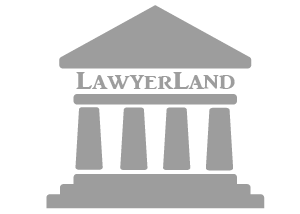 2.
Feikens, Stevens, Kennedy & Galbraith, P.C.
Law Firm Feikens Stevens Medical Malpractice Defense, Health Care & HMO Attorneys Lawyers Detroit, M
Law firm Feikens, Stevens, Kennedy and Galbraith, P.C.: trial lawyers and attorneys in Detroit, Michigan: medical malpractice defense, health care law and HMO disputes
660 Woodward Ave.
Suite 700
Detroit
,
MI
48226
http://www.feikenspc.com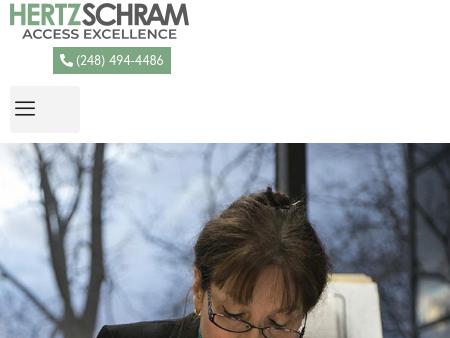 3.
Hertz Schram PC
Personal Injury, Criminal & Business Law Attorneys Detroit
At Hertz Schram, our team of dedicated attorneys provides legal advice in personal injury, criminal defense and business law matters. Call 313-757-4724.
Chrysler House
719 Griswold Street
Suite 820-128
Detroit
,
MI
48226
http://www.hertzschram.com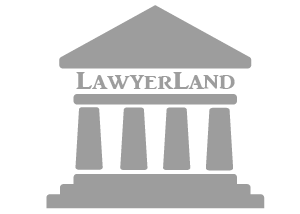 4.
Kaufman, Payton & Chapa
Michigan Injury Attorney | Farmington Hills Workers' Compensation, Social Security Disability Lawyer
To schedule a free initial consultation with an experienced team of Michigan personal injury attorneys, contact The Trial Team at 800-763-4818.
40 1/2 East Ferry Street
Detroit
,
MI
48202
http://www.michigantrialteam.com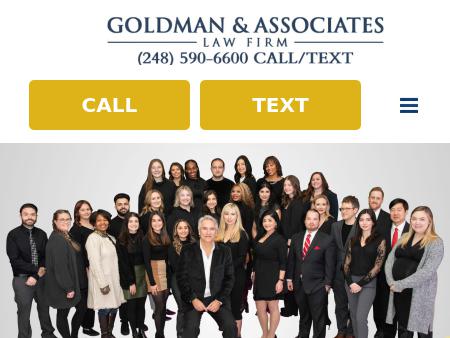 5.
Goldman & Associates
Lawyers in Michigan - Michigan Divorce, Criminal, DUI, Accident in Detroit, Southfield, Lansing, Ann
Free consultation with top Michigan lawyers specializing in Divorce, Custody, Criminal, Accident and Injury. Call (877) 737-8800 (24/7) for legal advice.
719 Griswold
Detroit
,
MI
48226
http://www.akivagoldman.com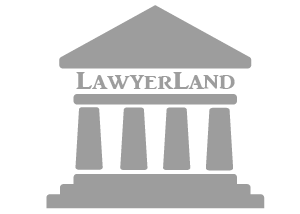 6.
Jeff Meyers, Attorney at Law
Michigan Failure to Diagnose Heart Disease Attorney | Dearborn Heart Attack Misdiagnosis Lawyer | Sa
Representing victims of failure to diagnose heart disease in Michigan. Call the Dearborn office of Jeff Meyers at 313-736-5014.
3200 Greenfield Road
Suite 260
Dearborn
,
MI
48120
http://www.michiganmedicalmalpractice.net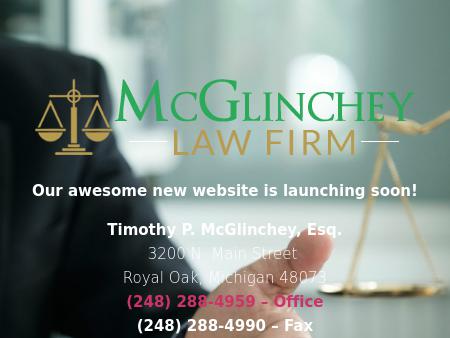 7.
McGlinchey Law Firm
Royal Oak, Michigan, Timothy McGlinchey concentrates on Business Organizations Criminal Law Creditor
McGlinchey Law Firm provides a full range of legal services throughout Michigan. Call or email Timothy P. McGlinchey today for a consultation. 248-288-4959
3123 Crooks Rd.
Royal Oak
,
MI
48073
http://www.tpmlawfirm.com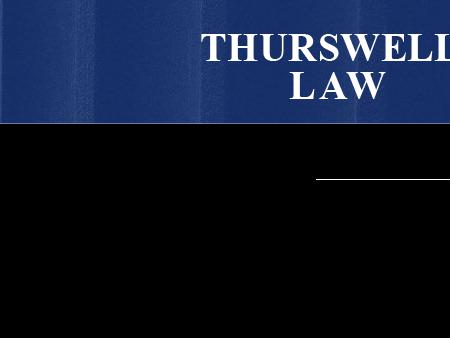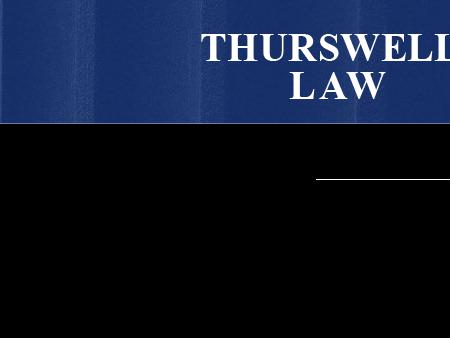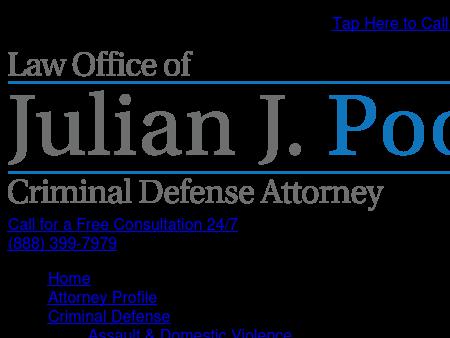 10.
Law Office of Julian J. Poota, PLLC
Southfield Criminal Defense Lawyer | Divorce Attorney in Detroit Michigan Best Top | Novi, MI
Are you about to divorce in the Southfield, Michigan area? Have you been charged with a serious criminal offense? Our attorney can help you. Call Julian J. Poota, PLLC today. Call 248-356-8900.
24725 W. 12 Mile Rd
Suite 110
Southfield
,
MI
48034-7625
http://www.pootalaw.com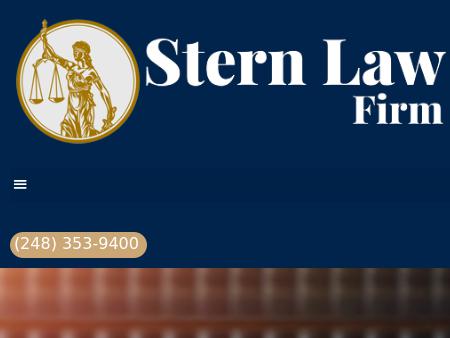 12.
Schwartz Law Firm
Michigan Attorneys Family Law, Criminal Defense, Employment Law Detroit Farmington Hills
Since 1972, the Schwartz Law Firm of Farmington Hills has serves all Michigan communities. Call our attorneys at 888-757-1681.
30078 Schoenherr Road
Warren
,
MI
48088
http://www.schwartzlawfirmpc.com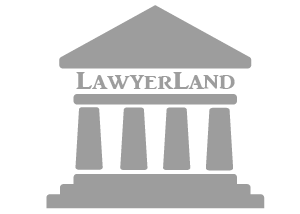 13.
Dib and Fagan, P.C.
Detroit Birth Injury & Medical Malpractice Attorney | Macomb County Michigan Hospital Negligence
Call Dib and Fagan, P.C., at 248-658-8951 for a free consultation with a Detroit birth injury and medical malpractice attorney.
25892 Woodward Avenue
Royal Oak
,
MI
48067
http://www.michiganbirthinjurylawcenter.com 14.
Law Offices of Bereznoff & Little
Troy Medical Malpractice Lawyer | Oakland County Hospital Negligence Attorney
When you have suffered the consequences of medical malpractice or negligence, turn to the Law Offices of Bereznoff & Little in Troy, Michigan. 248-733-3065.
1301 W. Long Lake Rd.
Ste. 330
Troy
,
MI
48098
http://www.blmichiganlaw.com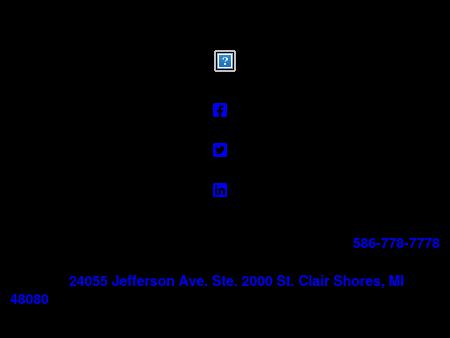 15.
Ihrie O'Brien
St. Clair Shores Trial Attorneys | Michigan Litigation Lawyers | Warren Family Law Attorney
Call 586-778-7778 to arrange a free consultation with one of our experienced St. Clair Shores trial attorneys today.
24055 Jefferson Avenue
Suite 2000
Saint Clair Shores
,
MI
48080
http://www.ihrieobrienlaw.com
Detroit, MI Medical Malpractice Lawyers