Milwaukee, WI Elder Law Lawyers

1.
Becker, Hickey & Poster, S.C.
Milwaukee Family Law Attorneys | Waukesha Divorce Lawyers | Kenosha WI Property Division Attorneys
Call 414-273-1414 to discuss your legal matter with a skilled and respected Milwaukee family law attorney at Becker, Hickey & Poster, S.C., today.
401 East Kilbourn Avenue
Suite 403
Milwaukee
,
WI
53202
http://www.beckerhickey.com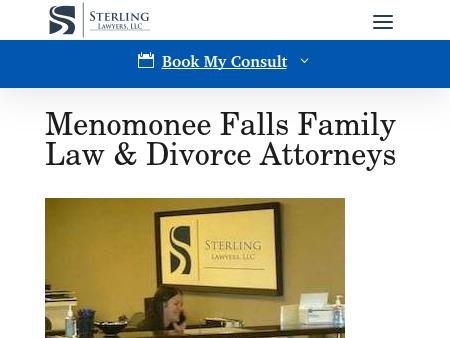 3.
Henry Paul Attorney at Law
Henry Paul, Attorney, Wauwatosa, Wisconsin, 53226 Probate,Will, Estate Planning 414-771-0390
Attorney Henry Paul,located in Wauwatosa Wiscosnin, provides friendly attorney services in Real Estate - Offers To Purchase,Landlord Eviction,Leases and Closings Estates - Probate, Trusts and Wills,Bankruptcy - Chapter 7, Chapter 13,Elder Law - Title XIX Planning,Estate planning,Power Of Attorney - Financial and Medical,Family Law - Divorce,Property Divisions,Litigation - Representation In Prosecuting And Defending Lawsuits. Give us a call today,(414) 771-0390.
11430 West Blue Mound Road
Suite 205
Wauwatosa
,
WI
53226-4050
http://www.henrypaulmilwaukee.com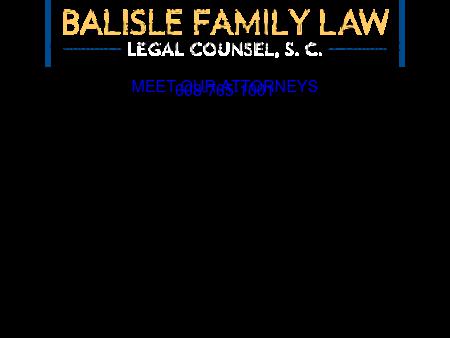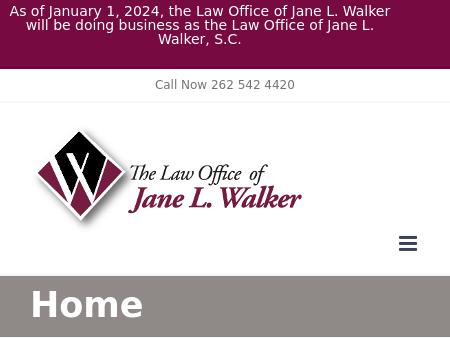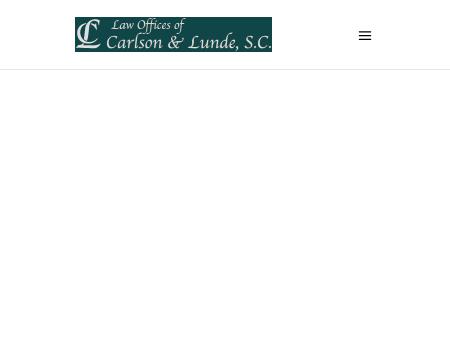 6.
Law Offices of David J. Carlson S.C.
Law Offices of David J. Carlson, S.C. | Probate, Wills, Trusts, Real Estate Lawyer in Milwaukee and
David J. Carlson, S.C. Law Offices serves the Waukesha and Milwaukee County area, and specializes in probate law, estate planning, wills and trusts, real estate law and personal injury law. Attorney David Carlson has over 30 years of experience assisting and advising clients in many areas of law.
W240 N1221 Pewaukee Road
Waukesha
,
WI
53188
http://www.dcarlsonlaw.com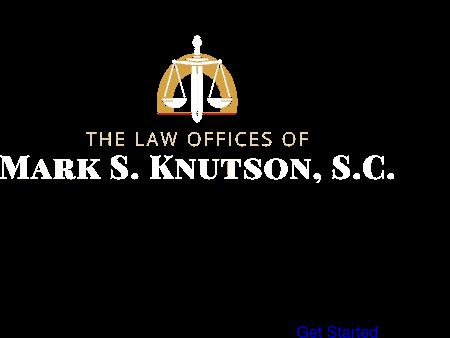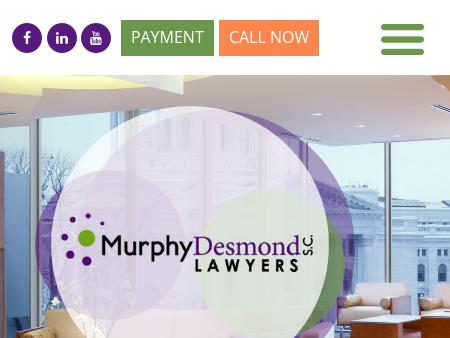 8.
Murphy Desmond S.C.
Murphy Desmond S.C. | Madison and Janesville Wisconsin Business Law Attorneys | Employment Lawyers |
In matters involving business law, real estate, estate planning or other areas, the attorneys at Murphy Desmond S.C. are committed to exceeding your expectations.
101 E. Milwaukee St.
Suite 301
Janesville
,
WI
53545
http://www.murphydesmond.com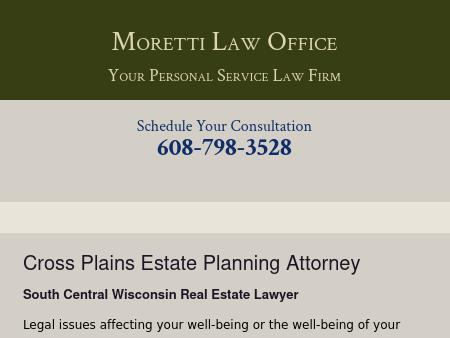 9.
Moretti Law Office
Cross Plains WI Estate Planning Lawyer | Wisconsin Elder Law Attorney | Dane County Real Estate
For experienced legal advice in the Cross Plains, Wisconsin, area, call the Moretti Law Office at 608-370-5944.
2305 Main Street
Cross Plains
,
WI
53528
http://www.cpmorettilawoffice.com

10.
W.R. Stewart & Associates, S.C.
Madison Business Lawyer Wisconsin | Real Estate Planning & Family Law Attorney Dane County WI
The business attorneys at W.R. Stewart & Associates in Madison, Wisconsin, assist clients with matters of business organizations, transactions and real estate. Call (608) 509-9049 to contact the firm and schedule a consultation with our lawyers today.
110 E. Main St.
Suite 813
Madison
,
WI
53703
http://www.wrsalaw.com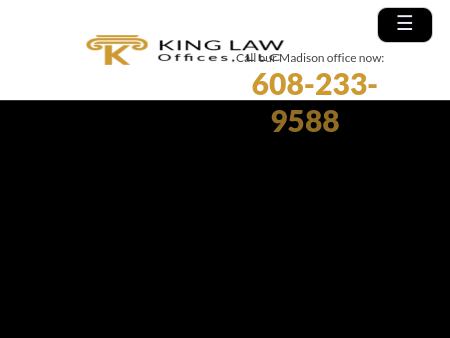 11.
King Law Offices, LLC
Madison Estate Planning Lawyer | Janesville Probate Attorney | Tax Law
At King Law Offices, LLC in Madison, we capably handle issues in estate planning, real estate and business law. Call 608-620-7285 to schedule an appointment.
1667 Capital Avenue
Suite A
Madison
,
WI
53705
http://www.king-law.com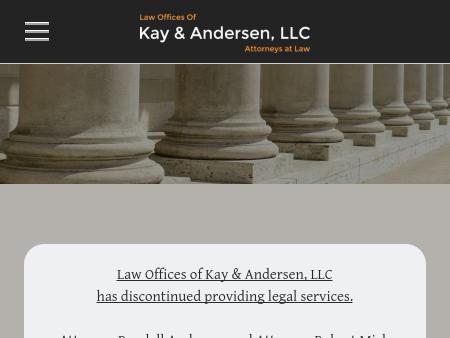 12.
Kay & Andersen, LLC
Kay & Andersen, LLC : Attorneys at Law : Madison, WI
Providing legal services for businesses, professionals and individual clients involving a broad range of legal matters.
One Point Place
Suite 201
Madison
,
WI
53719
http://www.kayandandersen.com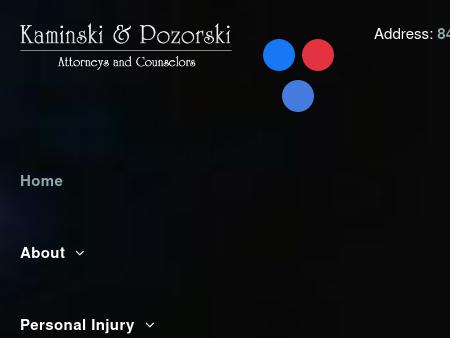 13.
Kaminski & Pozorski
Manitowoc WI Personal Injury Lawyers | Sheboygan Family Law Attorneys | Green Bay Car Accident Lawye
Free consult. Contact the lawyers at Kaminski & Pozorski in Manitowoc for legal advice about problems from accident claims to divorce or criminal defense.
846 North 8th Street
P.O. Box 609
Manitowoc
,
WI
54221
http://www.kaminskiandpozorski.com

14.
Sweet & Maier, S.C.
Walworth County Wisconsin Real Estate Attorney | Elkhorn WI Environmental Law Lawyer | Illinois Land
Our Walworth County, WI real estate lawyers have 50 years of experience providing meaningful legal solutions for clients. Call 888-781-0036 for a consultation.
114 North Church Street
Elkhorn
,
WI
53121
http://www.wisclaw.com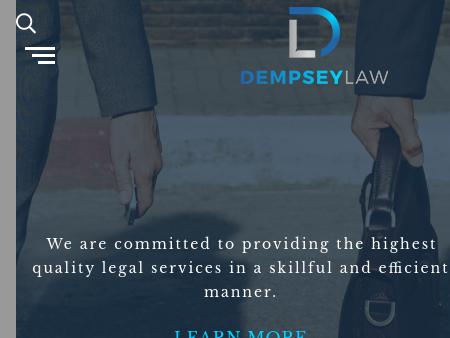 15.
Dempsey Law Firm, LLP
Dempsey Law Firm LLP | Oshkosh, WI Attorneys | Estate Planning, Tax Law, Probate
Oshkosh, Wisconsin full service law firm with attorneys specializing in Estate Planning, Employment Law, Business Law, Tax Law and Litigation
One Pearl Avenue
Suite 302
Oshkosh
,
WI
54901
http://www.dempseylaw.com
Milwaukee, WI Elder Law Lawyers