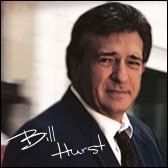 About This Law Firm
The Law Office of William W. Hurst, LLC was created by Bill Hurst. We handle all types of injury claims from rear-end car accidents to nursing home neglect cases. Our attorneys and staff are committed to helping you recover what you deserve for your injuries and we have the experience, the know how, and the resources to do so. We will fight to make sure you get the money you deserve for you injuries, even if it means we have to go to trial on your behalf. If you or a loved one is injured due to the negligence of another call us today at (317) 636-0808. We have both English and Spanish speaking attorneys and paralegals.
Indianapolis Personal Injury Lawyer
Indianapolis Wrongful Death Lawyer
Indianapolis Car Accident Lawyer
Indianapolis Semi-Truck Accident Lawyer
Indianapolis Motorcycle Accident Lawyer
Client Rating
Peer Rating
Fees
We W
ork On A contingency Fee Basis. You Don't Pay Us Unless We Recover For YOU!